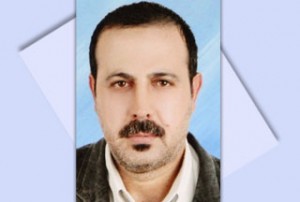 The alleged Israeli terror squad, who murdered the late Hamas leader Mahmoud al-Mabhouh, drugged the victim before suffocating him.
Dubai's Deputy Police Commander Major General Khamis Mattar al-Mazeina announced in a Sunday statement that "the killers used the drug succinylcholine to sedate (Mahmoud) al-Mabhouh before they suffocated him," according to an AFP report.
There is a history of the use of the drug in murders for inducing paralysis before finishing the victims off by lethal injection, or other means.
"The assassins used this method so that it would seem that his death was natural," the statement noted, adding that "there were no signs of resistance shown by the victim."
Police have so far linked 26 people to the January 20 terrorist operation in a Dubai hotel against al-Mabhouh, the co-founder of the Palestinian resistance movement Hamas' armed wing, Ezzedine al-Qassam Brigades.
Dubai police Chief Lieutenant General Dahi Khalfan was cited on Saturday as saying that most of the suspects behind the terrorist murder would be found in Israel.
Prominent British daily The Sunday Times reported last Sunday that Israeli Prime Minister Benjamin Netanyahu "gave his authorization" for the terrorist act.