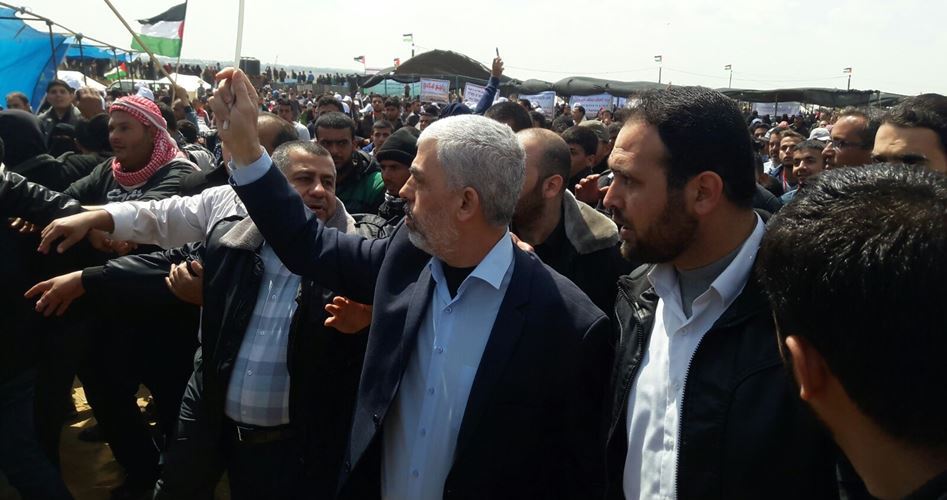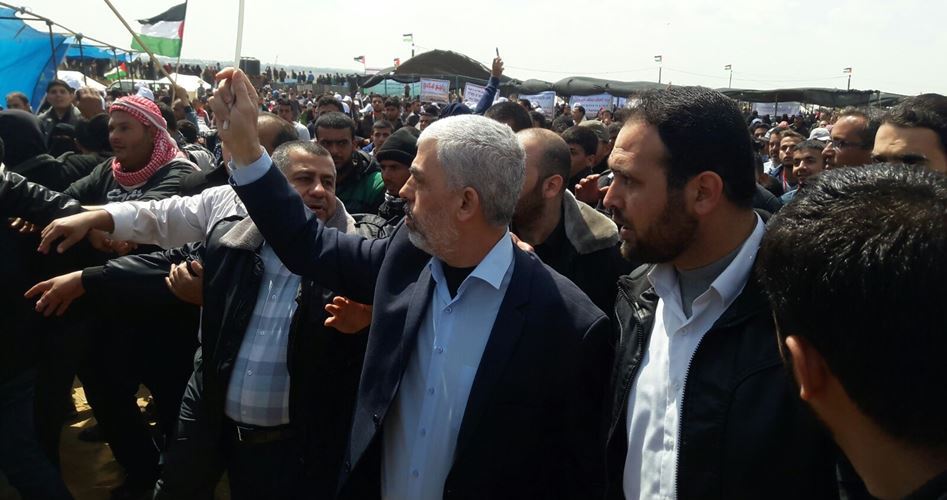 The leader of Hamas Movement in the Gaza Strip, Yehya al-Sinwar, has affirmed that Gaza will not starve and will remain adherent to the national liberation project.
Sinwar, who was participating along with thousands of Palestinians in the Great March of Return (GMR) events in southern Gaza Strip on Friday, said that Gaza would only explode in the face of the (Israeli) occupation.
He said that his Movement would continue along the path of resistance and liberation, adding that the marches would continue over the next weeks. "We tell the whole world that Gaza is free (and will remain so)", the Hamas leader said.
Thousands of Palestinians have participated in the GMR for the 8th day running and were confronted by Israeli army shooting despite the peaceful nature of the marches. Dozens of casualties were reported.