Palestine
Hamas Leader hails Khader Adnan's victory in hunger strike battle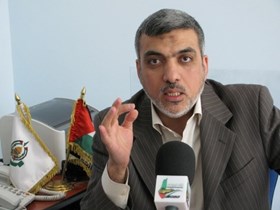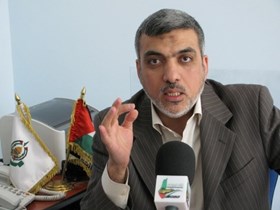 Member of Hamas's political bureau Ezzat al-Resheq hailed prisoner Khader Adnan, a senior Islamic Jihad official, for his victory in his hunger strike battle against the Israeli jailers and described him as a "hero."
In press remarks on Monday, Resheq said that Adnan's success in his fight for his freedom was a victory for the Palestinian people and their prisoners.
He expressed his hope to see all Palestinian prisoners triumph in their battle against their Israeli jailers
The Hamas official urged the Palestinian Authority to swiftly move to file a complaint with international courts against Israel over its administrative detention policy.
Following a recent deal with his jailers, Adnan has ended his 56-day long hunger strike in protest at his administrative detention with no indictment, and he is due to be freed on July 12.
Under the deal, the Israelis pledged not to detain him administratively again.