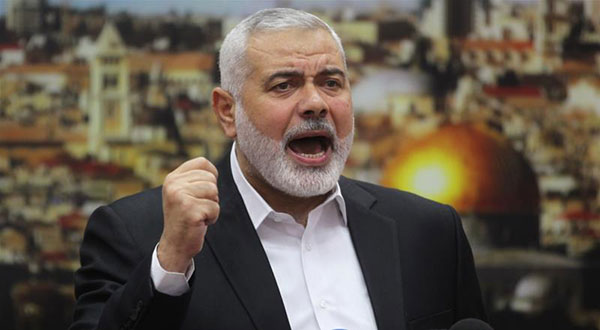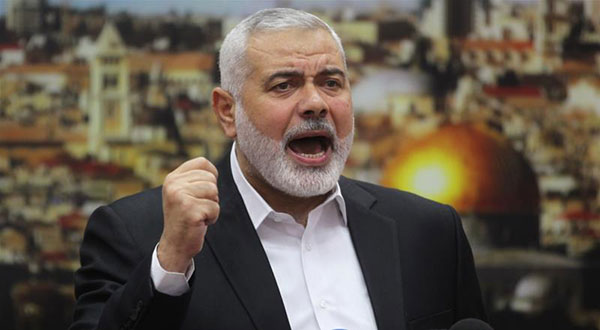 Leader of Hamas resistance movement Ismail Haniya said that the US had offered the Palestinian Authority government an al-Quds suburb, Abu Dis, as an alternative to East al-Quds for the capital of a future Palestinian state.
Speaking at a meeting with Palestinian clan leaders in the Gaza Strip on Tuesday, Haniya labelled US President Donald Trump's recent decision to recognize al-Quds as the Zionist entity's 'capital' a ploy to demolish the Palestinian cause in line with the so-called deal of the century.
"The US is still offering deals and continues to be on the side of the Palestinian Authority [PA] one way or another, in order to give them a capital or entity in the Abu Dis area, away from al-Quds, with a bridge linking to al-Aqsa Mosque allowing for the freedom of prayer," he said.
Haniya said certain regional forces are seeking to divide the West Bank into three sections, in addition to creating a political entity in the Gaza Strip with its own controlling powers.
Haniya said the US decision introduces new risks that could affect the nature of the relationship between Palestine and Jordan.
He cited reports of discussions regarding an alternative homeland for Palestinians and a confederation between Jordan and Palestine.
Haniya asked Palestinians to continue their "uprising" against Trump's decision, and for popular movements in the Arab and Muslim capitals to carry on their protests.