Palestine
Hamas leader: Israel won't be able to change reality of occupied Quds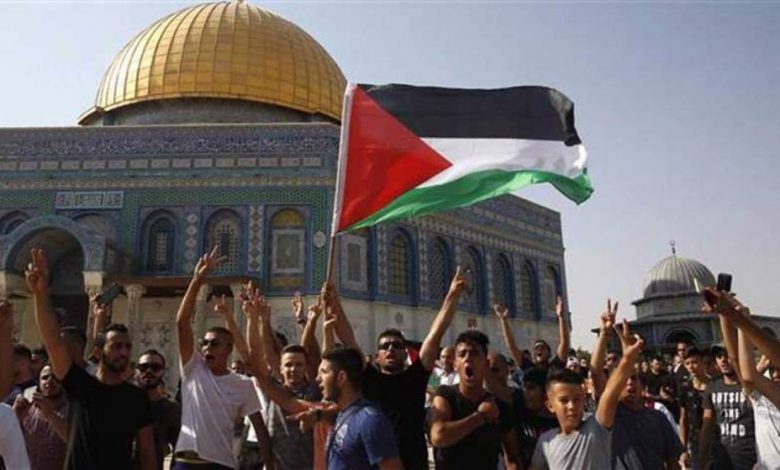 The politburo chief of Palestine's Hamas resistance movement says the Israeli regime will not be able to change the reality on the ground across the occupied lands, including the holy city of al-Quds, no matter what manipulative or aggressive course of action it resorts to.
"The measures that the occupying Zionist regime takes in al-Quds can neither manipulate the historical and geographical facts [concerning the city] nor turn lies into truths," Ismail Haniyeh said on Tuesday, marking the 34th anniversary of Hamas' establishment.
The Israeli regime proclaimed existence in 1948 after overrunning vast swathes of regional Arab lands, including the western part of al-Quds, during a heavily Western-backed war. The regime occupied the rest of the city in a similar campaign of aggression in 1967.
Al-Quds hosts the al-Aqsa Mosque, which is Islam's third holiest site. Palestinians want the city to serve as the capital of their future state.
The Hamas' official urged Palestinians to work towards the realization of unity among their ranks so they can defend their rights in a more resolute manner.
"[Provision of] support for the Palestinian nation's rights requires that we stand together in a single front and strive towards unity," he noted.
Haniyeh also vowed that the Palestinian movement would not free the Israeli prisoners that are in its captivity, until the regime agrees to the release of Palestinian prisoners.
He repeated Hamas' principled position of refusing to recognize the Zionist enemy, reminding the regime of its constant failure to destroy the resistance group since its 1987 establishment.
"All the plans and plots that were drawn up to enable Hamas' destruction through either siege or warfare have fallen through," the Hamas' official said.
The Israeli regime brought the Gaza Strip, where Hamas is headquartered, under an all-out siege in 2006, when the group rose to power in the Palestinian territory.
It has also launched four wholesale wars against the coastal sliver, the last of which that took place in May prompted the group to fire back thousands of missiles towards the occupied Palestinian territories.
Hamas' website also published a statement on the occasion of the anniversary, pledging that the movement would not lay down its arms until the liberation of the entire Palestine from Israeli occupation and aggression.
"All-inclusive resistance in all its forms, most importantly armed resistance, is the only means of reclaiming our rights and liberating [our] lands and sanctities," the statement read.