Palestine
Hamas Leader Mashaal: Qods and Aqsa can only be restored with armed resistance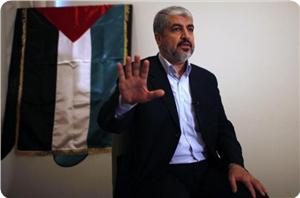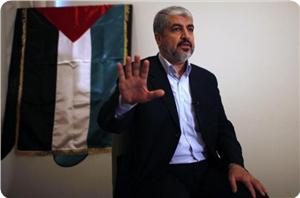 Head of Hamas's political bureau Khaled Mashaal called on the Palestinian natives of occupied Qods to rally in the Aqsa Mosque's courtyard on Tuesday to protect it against desecration attempts by the Jewish settlers.
In an interview conducted by Al-Jazeera satellite channel, Mashaal urged Fatah faction, the Palestinian authority and the political factions not to get busy with side battles, to utilize the common ground between them and make Jerusalem a top priority for them over other issues.
Mashaal also hailed the enormous efforts being made for Jerusalem and the Aqsa Mosque by Sheikh of the Aqsa Ra'ed Salah.
The Hamas leader highlighted that the Palestinians would be able to restore Jerusalem and the Aqsa Mosque only through armed resistance, recalling that the Muslim conqueror Salahuddin Al-Ayoubi had liberated Jerusalem with armed force.
He urged the Arab League and the organization of Islamic conference to hold emergency meetings and provide funds in support of Jerusalem and the Aqsa Mosque, which are being exposed to serious Israeli violations nowadays.
"I warn the nation that if it does not rise up to save the Aqsa Mosque, we will lose it, especially as it is being exposed to division attempts by the usurping Zionist entity," he stated.