Palestine
Hamas Leader Resheq calls for national unity in defense of the Ibrahimi mosque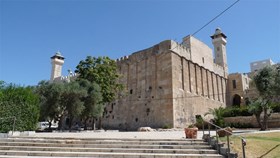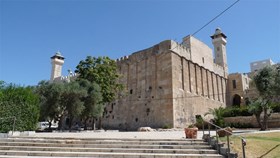 Member of Hamas's political bureau Ezzat al-Resheq described Israel's decision to close the Ibrahimi mosque on Friday and Saturday a crime and a flagrant violation of Muslims' holy sites.
Resheq told Quds Press on Tuesday that the Ibrahimi mosque is a pure Islamic Waqf similarly to al-Aqsa mosque, saying that the Palestinian people will foil all Israeli attempts to take control over Islamic holy shrines in occupied Jerusalem and the West Bank.
The Palestinian people stand united over each inch of Palestinian territories in defense of al-Aqsa mosque and Ibrahimi mosque and all Islamic shrines.
Defending al-Aqsa mosque and occupied Jerusalem is on the top priorities of Hamas Movement, he said, stating that Israel's continued attacks and assaults against the Ibrahimi mosque and al-Aqsa mosque would certainly lead to a new intifada (uprising) against the occupation.
"We salute the Palestinian heroes who sacrifice their blood and soul in defense of al-Aqsa mosque", he said.
He stressed that no power could stop the Palestinian intifada against Israeli occupation.
Resheq called on the Palestinian factions and national forces to unite their efforts to protect al-Aqsa mosque.