Palestine
Hamas Leader Resheq calls for sanctions against Israel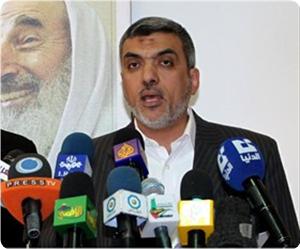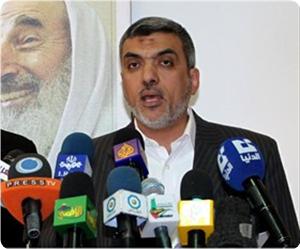 Political bureau member of Hamas Ezzet Al-Resheq has called for imposing punitive measures and reactivating international sanctions against Israel for persisting in its settlement drive in the occupied Palestinian land.
Resheq said in a press release on Saturday that the world community should punish Israel also for its crimes against the Palestinian people, land and holy shrines.
The Hamas leader lauded the UN Human Rights Council's report that unequivocally condemned the Israeli settlement drive in the occupied Palestinian territories.
He said that the council's report was a step in the right direction to pressure Israel into desisting from further settlement activity.
Resheq said, "We welcome all international political and human rights' efforts that demand an end to the Zionist settlement activity, dismantling settlements, and evicting settlers in the West Bank and Jerusalem".
In another context, Resheq denounced the Israeli movie depicting the destruction of the Dome of the Rock in the holy Aqsa mosque and building the alleged temple in its place.
The Hamas leader said that the movie, which he described as a crime, was no more than a dream that would never materialize.
Resheq stressed that the Aqsa mosque is a red line, warning that Palestinians, Arabs, and Muslims all over the world would sacrifice their "souls and blood" for the sake of protecting it.