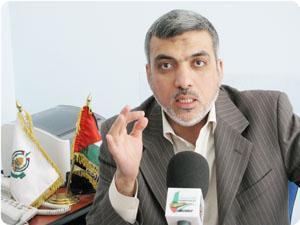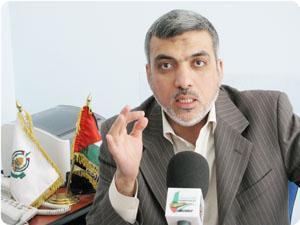 Ezzat Resheq, member of Hamas's political bureau, condemned the arrest of the Grand Mufti of Jerusalem Sheikh Muhammad Hussein by the Israeli occupation.
Israeli intelligence officers broke into the home of Sheikh Muhammad Hussein in the Jabal al-Mukabbir neighborhood of East Jerusalem on Wednesday morning and took him to the Russian Compound detention center.
An Israeli police spokesman claimed that the Mufti was being questioned on suspicion of involvement in a "disturbance" at the Al-Aqsa compound on Tuesday.
Resheq held in a press statement on Wednesday the occupation fully responsible for the life and safety of the Grand Mufti, stressing that this arrest is only a "desperate attempt that will not succeed in breaking the will of our people and forces to defend Al-Aqsa Mosque and our holy sites."
He also called on the Palestinians in Jerusalem to continue to flock to Al-Aqsa Mosque and intensify their presence there in order to protect it.
In a different context, the Hamas official welcomed Sheikh Yusuf al-Qaradawi, who is visiting the Gaza Strip with a group of scholars and preachers.
Member of Hamas's politburo pointed out that this visit establishes a close correlation between scholars and the resistance, and stressed that both represent the only way toward the liberation of Jerusalem, Al-Aqsa and the prisoners.