Imam Ali Khamenei
Iran
Leaders of Ummah
Middle East
Palestine
Hamas Leader Thanks Imam Ayatollah Khamenei for Supporting Palestine
Hamas Political Bureau Chief Ismail Haniyeh sent a letter to Leader of the Islamic Revolution Ayatollah Seyed Ali Khamenei, expressing his gratitude over Iran's unwavering support for the Palestinian resistance.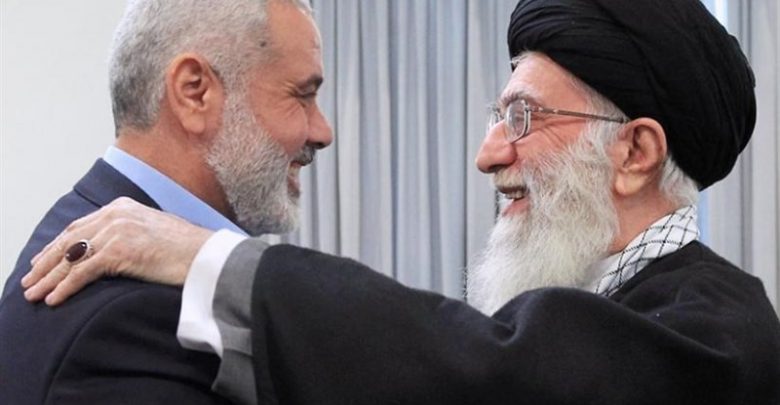 In the letter to Ayatollah Khamenei released on Sunday, Haniyeh expressed his appreciation and gratitude for the unequivocal support of the Leader of the Islamic Revolution for Palestinian resistance during his recent meeting with a Hamas delegation, and announcing Iran's readiness to equip the Resistance with whatever it needs for fulfilling its duty.
"Once again we declare our unwavering approach to partake in the stronghold of sustainable resistance alongside all forces of righteousness, justice and freedom, and the pioneer of them all—the Islamic Republic of Iran—until the final victory and we trust divine assistance and promises," he said in the letter.
"I praise God for bestowing us your existence and supplicate God to shower you with blessings, and protect you from harm, and from the ruse and mischief of the oppressive and arrogant enemies," he added.
The chairman of the Hamas political bureau also thanked Ayatollah Khamenei and the officials of the Islamic Republic of Iran for their excellent reception of the Hamas delegation.
Elsewhere in his letter, Haniyeh asserted, "The commission of envoys informed me about the news and the meetings held during this trip, in particular, the news about their meeting with Your Excellency, and your unequivocal remarks on special and extensive support and assistance for the Resistance and the Palestinian brothers, as well as announcement of readiness to supply them with whatever they will need for performing their duty of resisting. These remarks significantly delighted us and opened vast horizons to us, and it will have significant impacts on strategic dimensions as well as on the realm of action against the Zionist enemy."
In this letter, Ismail Haniyeh asked Allah, the Exalted, to bestow blessings and fulfil all prayers by the Leader of the Islamic Revolution and the Islamic Ummah for victory, sovereignty, security, well-being, elimination of enemies, and freedom of Palestine and the holy Quds, according to the official website of the Leader of the Islamic Revolution.