Featured
Hamas Leader Zahhar: Palestine Victim of Arab Spring, We Reject Takfiri Trend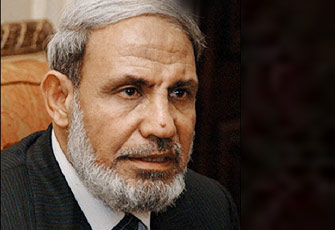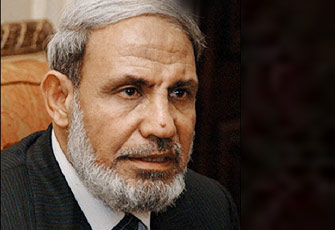 Palestinian Resistance Movement, Hamas official Mahmoud Zahhar stressed to al-Manar Website that the Palestinian cause was a victim of the so-called Arab spring, since the Arabs have put this issue aside as they were busy with their internal issues.
In an interview with our website for the occasion of the open media day for the support of Palestinian cause, Zahhar said that the term of 'AraMahmoud Zahharb spring' is negative one since it caused disputes and chaos within the Arab countries.
Hamas official assured that Palestine should be distant from these conflicts that the Arab world has been witnessing, adding that Arabs should believe that this issue is the only and the central cause of our nation, despite the sectarian differences between the people of this nation.
In another context, Zahhar stressed that Hamas firmly stands with those who support resistance.
"It's not important to be political allies. Anyone who stands against Israel and its occupation and support us we are with him."
Meanwhile, Zahhar, one of Hamas founders voiced his movement's rejection to the Takfiri trend, stressing that the only enemy is the Zionist one.
"Any person who belongs to any trend is the only one who is responsible for his actions. The main issue today is due to the Israeli occupation to our land. Then the priority is to liberate Palestine. People of the region must keep good relation with all sides in their countries and avoid any internal conflict," Zahhar told Al-Manar Website.
Source: Al-Manar Website