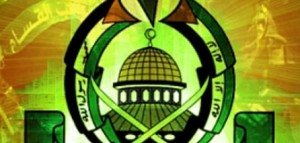 A body linked to the German government has invited the health minister of the Hamas regime in Gaza, Basim Naim, to appear at an academic conference in early June – "Speaking with Hamas and Fatah" – at a university in Bad Boll in southern Germany.
The event is being organized by the university in conjunction with non-governmental organizations and the Federal Center for Political Education, an institution linked to the German government that also enjoys a certain measure of independence.
The European Union designated Hamas "a terrorist organization" in 2003. Following the resistance movement's 2006 victory in Palestinian elections, the EU threw its support behind Quartet conditions by which Hamas and its regime would not be granted recognition or any contact with the EU unless it recognized Israel, ceased armed resistance activity and respected prior Israeli-Palestinian agreements.
Israel's Embassy in Berlin sent a telegram to the Foreign Ministry in Tel Aviv outlining the circumstances of the conference and asking for instructions how to proceed.
An embassy representative said Israeli diplomats raised the issue Tuesday with senior German officials, telling them Israel views the invitation as "peculiar," and hopes Berlin will act in accordance with EU guidelines on dealing with Hamas.
Former Knesset speaker Avraham Burg told Haaretz Tuesday that he had been invited to the conference and planned to attend. "I've been saying for a long time that we must begin a dialogue with Hamas," he said. "I don't live in a world of boycotts."
Burg said that in his view, "ultimately, diplomatic constraints will make the event very difficult to hold, but if it does occur, it will be the start of a new path, one following almost the same formula by which the initial feelers were sent out between the Israeli peace camp and the PLO [Palestine Liberation Organization] more than 20 years ago."
Since the Quartet first presented its terms on negotiating with Hamas, Israel has made considerable diplomatic efforts to ensure they are strictly followed. Following Hamas' democratically election win, and its takeover of the Gaza Strip the following year, Tel Aviv has striven to prevent international representatives from meeting Hamas figures, arguing that such contacts serve to legitimize the organization.
On a number of occasions Israel censured Western countries, among them Russia, Norway and Switzerland, for maintaining ties with Hamas.