Palestine
Hamas: occupation to pay price for its 'crimes' in the Holy Quds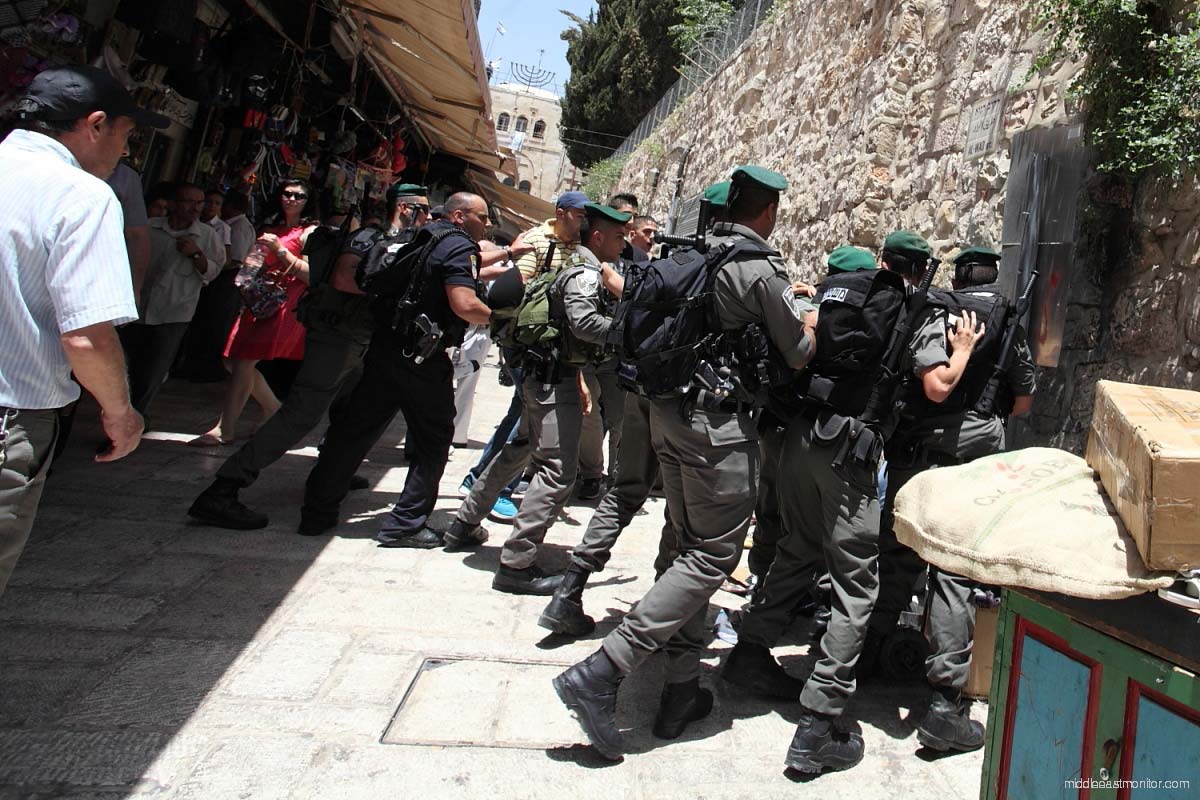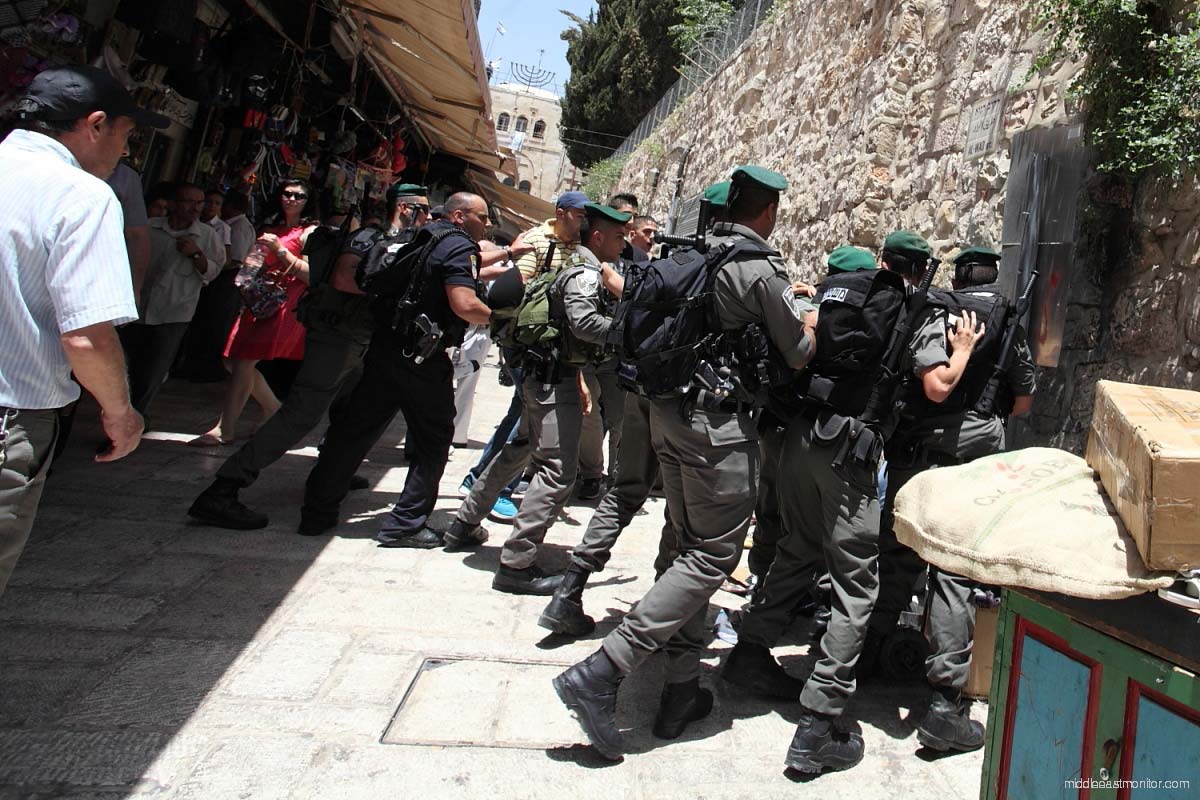 Terrorist israeli police arresting a Palestinian near Al-Aqsa mosque[file photo]Palestinian Islamist movement Hamas warned the Israeli occupation that it would "pay a high price" for its "crimes" in the Palestinian city of Jerusalem, promising to take "strong" and "surprising" measures.
Speaking to the Palestinian newspaper Al-Resalah, Hamas Spokesman Husam Badran said: "The City [Jerusalem] is witnessing a huge escalation; it has been living a kind of intifada for months. It is witnessing daily arrests, casualties and the desecration of Al-Aqsa Mosque."
The city is ready for escalation on all levels, he said, and it would witness "massive resistance operations" to respond to the "increasing violence of the occupier" as well as the "state of silence" from other Arab countries.
Badran warned: "The enemy is mistaken if it thought it could predict the upcoming responses. It does not know what is coming in the future."
The city has recently witnessed dangerous escalations, including the killing and arrests of Palestinians, as well as almost daily invasions of Israeli settlers, police and army to Al-Aqsa Mosque.
Palestinian teenager Ayman Shaludi, 20, ran over Israeli commuters waiting for the train in Jerusalem. It was reportedly said that the incident was revenge for a settler killing a 5 year-old Palestinian girl in Hebron.
However, witnesses said that was an unplanned car accident as the car, which was filmed by a CCTV camera, collided about 14 metres before it hit the commuters waiting at the station. Then, when the teenager got out of his car after it was stopped, an Israeli guard shot him.
Badran stressed that what is happening in Jerusalem is well organised. At the same time he downplayed Israeli threats to target Hamas leaders.
"Israeli threats are not new and at the same time they do not scare the leaders of the movement," he said. "They will not change our positions. Palestine deserves the sacrifice of souls and bodies."