Palestine
Hamas popularity rises in Gaza, West Bank, poll shows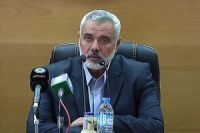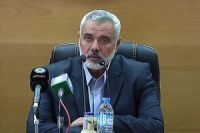 The popularity of the Palestinian resistance movement Hamas has risen in the war-torn Gaza Strip and the occupied West Bank following 50 days of Israeli regime's bombardment on the coastal enclave.
According to Press TV, on Tuesday, the Palestinian Center for Policy and Survey Research released the results, which indicates that 61 percent of Palestinians would elect senior Hamas leader Ismail Haniyeh if elections were held in the strip today.
Thirty-two percent of Palestinians would vote for Mahmoud Abbas, the president of the Palestinian unity government.
The poll also suggested that 72 percent of the Palestinians favor the resistance movement's armed struggle against the Israeli regime in comparison with the so-called peace negotiations with Israel, backed by Abbas's Fatah party and the West.