Palestine
Hamas urges for 'days of anger' protests to protect al-Aqsa if settlers do aggressive practices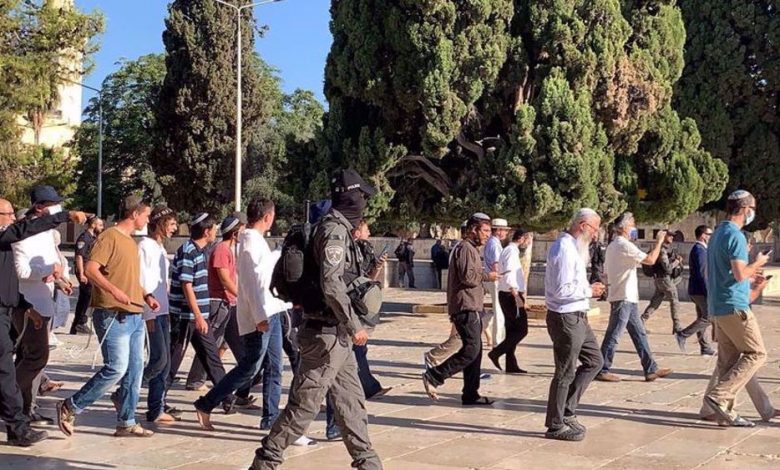 The Palestinian resistance movement Hamas has called on all Palestinians to hold "days of anger" protests if Israeli settlers continue their acts of aggression against the holy al-Aqsa Mosque during their Jewish holidays.
In a statement on Sunday, Hamas spokesman Mohammed Hamadeh urged all Palestinian masses in the occupied al-Quds City and those in those territories occupied by the Tel Aviv regime in 1948 to intensify their presence at al-Aqsa Mosque.
He noted that the measure is intended to demonstrate to the occupying regime that their holy site is not alone and has devoted people protecting it, the Palestinian Information Center reported.
The Hamas official stressed that the daily settler break-ins at the al-Aqsa Mosque are orchestrated and protected by the security and military institutions of the Israeli regime.
He also stressed that the Palestinian resistance would not be tolerant toward any flagrant aggression against al-Quds and the al-Aqsa Mosque and would remain prepared to safeguard the sanctity of the holy site and defend its people in the occupied city.