Palestine
Hamas urges Palestinians to unite against Israel's Prawer plan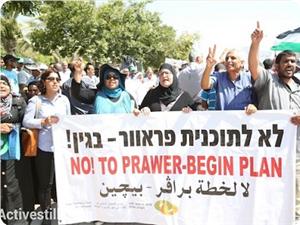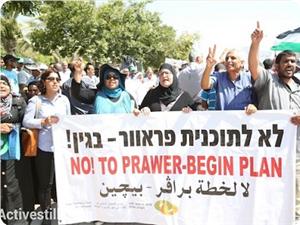 The Hamas Movement reiterated its strong rejection of Israel's Prawer plan that aims to displace the Palestinian people from the Negev region and urged the Palestinian people and their political forces all over Palestine to stand united in the face of this scheme.
In a press release issued on Saturday, Hamas said that the Prawer plan is racist and violates the international law, especially the international declaration of human rights.
Hamas also stated that Israel's plans to expand settlements and displace the Palestinian people from their native land are desperate attempts, which will never succeed in changing the history and uprooting the Palestinians from their land
In an incident related to the Prawer plan, violent clashes broke out on Saturday between Palestinian young men from Al-Jalazoun refugee camp to the north of Ramallah and Israeli soldiers following an angry protest against the plan.
The Palestinian information center (PIC) reporter in Ramallah said that dozens of angry young men protesting the Prawer plan rallied outside Beit El settlement and tried to open its gate before Israeli armed guards showed up and opened machinegun fire at them.
He added that large military reinforcements were sent to the area to protect the settlement and suppress the young men.
Afterwards, the Israeli occupation forces (IOF) closed the Ramallah-Nablus road, chased the protestors and kidnapped three of them. One was severely beaten before his detention.
A large number of troops also stormed Al-Jalazoun refugee camp and embarked on heavily firing live bullets and tear gas grenades at everyone and everything in the camp.
No casualties among the protestors were reported during the intensive gunfire.
In another related context, hundreds of Palestinian young men and foreign activists participated in the rally that was organized on Saturday afternoon in Palestine square in Gaza city to protest Israel's Prawer plan in the Palestinian Negev region.
The participants carried banners and chanted slogans condemning the Israeli intention to demolish entire villages in the Negev and displace its native population.
The rally was called for by the Palestinian intifada youth coalition
Israel's Prawer plan is intended to raze 36 Palestinian villages in the Negev region and transfer thousands of natives to other areas despite the fact that these villages have always been there even before the occupation of Palestine.