General
Hamas Warns Arabs Against Warming Up To Zionist Regime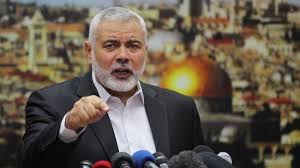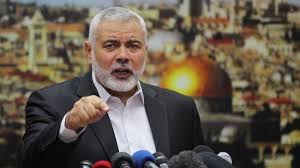 Hamas leader Ismail Haniyeh has strongly warned the Arab world against "restoring" ties with Israel, saying all efforts have to be directed at preventing the occupying regime from "infiltrating" the Muslim world.
"The Zionist occupiers are the common enemies of the Muslim world. It is our responsibility to boycott them, expose their crimes, and prevent them from infiltrating the Islamic community," he told an Islamic unity conference in Tehran Saturday.
"We must work hard to reject and criminalize all plots aimed at restoring ties, be it on political, economic, cultural, academic, or social fronts," he added.
Haniyeh, who heads Hamas political bureau, was addressing the 32nd International Islamic Unity Conference in the Iranian capital via a video link.
"Tehran is the capital of a land which accompanies and is aligned with the Islamic Ummah, especially the Palestinian nation. This conference will guarantee the steadfastness of the Palestinian nation," he said.