Middle East
Palestine
Hamas warns Israeli occupation authority of persisting in violations against the Aqsa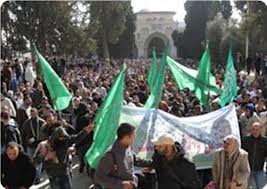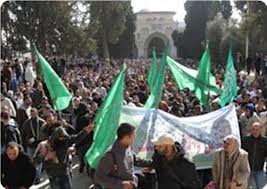 Hamas movement lashed out at the Israeli occupation authority (IOA) for recent escalation in violations against the Aqsa mosque in occupied Jerusalem and against worshipers.
In a statement on Friday, Hamas warned the IOA against persisting in such attacks especially in the holy month of Ramadan, describing the attacks as blatant violation of heavenly religions and international norms other than a clear provocation to millions of Muslim around the world.
Hamas, which was commenting on the repeated desecration of the mosque and attacks on worshipers at the hands of Jewish settlers and Israeli soldiers, appealed to all Palestinians capable of reaching the holy site to do so and to confront the IOA racist policies.
The movement asked Arab and Muslim masses to display solidarity with their Palestinian brothers in the Aqsa mosque, and urged the Arab League and the Organization of Islamic Cooperation to assume their role in protecting the holy mosque in face of "Zionist dangers".