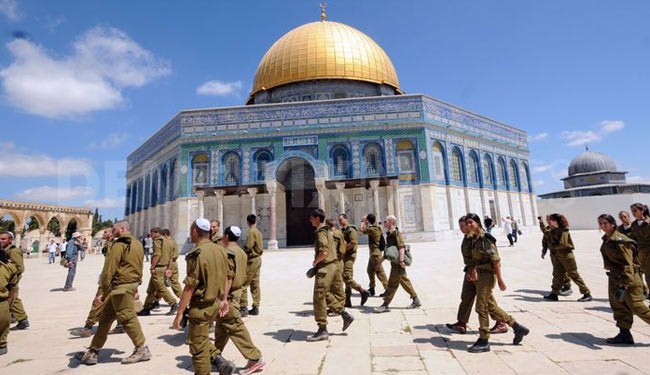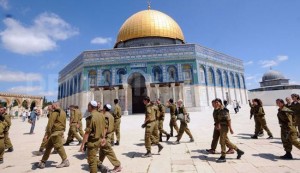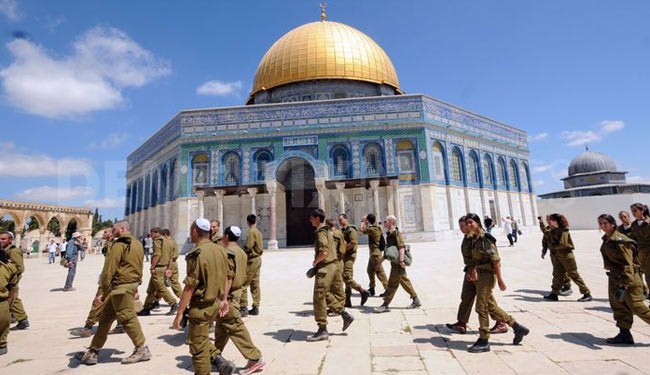 A Palestinian Hamas leader has emphasized that the al-Aqsa mosque is being targeted by a fierce Judaization campaign by the Israeli regime, aimed at dividing the holy site by imposing tight restrictions on Muslim worshipers and storming the mosque on a daily basis.
Member of Hamas Political Bureau Izzat al-Rishq underscored on Thursday remarks that al-Aqsa mosque with its 144 dunums (nearly 144,000 sq. meters) both above the ground and below is a Muslim Waqf and can never be waived.
The Hamas official further called on the Palestinian people to intensify their presence at the mosque and to defend it from repeated break-ins by the Israeli regime forces.
This is while Palestinian Minister of Awqaf and Religious Affairs Dr. Ismail Radwan warned of plans by the Tel Aviv regime to divide the Al-Aqsa Mosque temporally and spatially between Muslims and Jews.
Commenting on Knesset's proposal to divide the Al-Aqsa Mosque, he said the mosque is an Islamic Waqf property and only belongs to Muslims and no one but them (Muslim community) are entitled to it.
He called on the Muslim and Arab world to save al-Aqsa mosque and al-Quds (Jerusalem) from the Israeli systematic Judaization campaign.
Meanwhile, the Hamas movement also expressed its total rejection of the Israeli Knesset's proposal to divide al-Aqsa mosque between Muslim and Jewish worshipers.
The Islamic movement further warned the occupation regime of passing such a bill, calling the move a flagrant violation of the sanctity of the mosque and a serious provocation to the Muslims' religious feelings around the world.
The Palestinian movement stressed the need to unite the Palestinian Arab and Islamic efforts in defense of the holy site in light of the serious Israeli schemes to impose a fait accompli in al-Aqsa mosque.
Hamas also urged the Arab and Muslim world to bear their responsibility towards the Islamic Waqf and to put an end to Israeli attacks against holy site.