Palestine
Hamas will not give in to Israeli demand: Haniyeh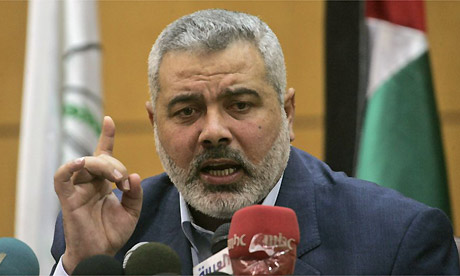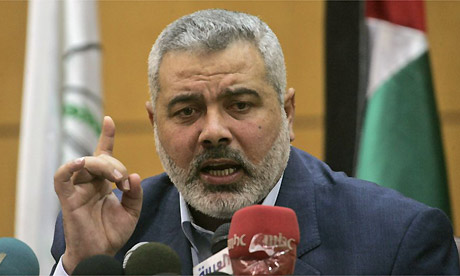 The Palestinian resistance movement, Hamas, has rejected the Israeli regime's demand that the group get disarmed as a condition for removal of a seven-year-old blockade on the war-torn Gaza Strip.
Senior Hamas leader Ismail Haniyeh said after the Friday's prayers that the Palestinians' weapons and equipment were not up for negotiations, defending the right to resist against the occupying power.
"We do not call for war, and we do not want war, but if the enemy wants it we will fight back," said the Palestinian leader.
Later this month, Palestinian and Israeli delegations are set to hold indirect talks in Egypt.
Palestinians have demanded the complete removal of the Israeli siege on the densely-populated sliver as part of any deal.
Tel Aviv, on the other side, demands disarmament of the Palestinian group.
Israel's recent war on Gaza ended on August 26 by an Egyptian-brokered truce, which took effect after Cairo negotiations. The deal stipulates the ease of Israel's blockade as well as the provision of a guarantee that Palestinian demands will be met.
Israeli warplanes and tanks started pounding the blockaded enclave in early July, inflicting heavy losses on the Palestinian land.
Almost 2,140 Palestinians, mostly civilians, including women, children and the elderly, were killed in 50 days of the Israeli onslaught on Gaza. Around 11,000 others were injured.
Tel Aviv says 72 were killed n the Israeli side, but Hamas puts the number at much higher.