Palestine
Hamas's foreign policy consistent with ABC's of Palestinian cause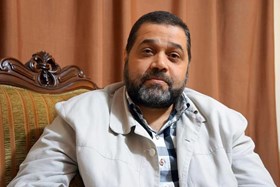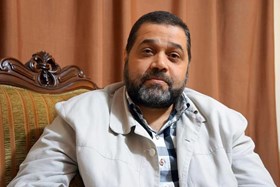 Senior Hamas leader Osama Hamdan reiterated, in an exclusive interview with the PIC, Hamas's adoption of a foreign policy of openness and partnership with all pro-Palestine governments and leaderships.
Hamdan said Hamas's foreign relations have been devised in line with the foundations and projected destinations of the Palestinian cause.
"We are keen on holding constructive bonds with each and every Arab and Islamic state," he confirmed.
He denied any potential legitimacy to current rumors that Hamas might have lost its regional and international back-ups.
He reiterated Hamas's adopted policy of non-interference regarding the internal affairs of any state.
"Non-interference is an old Hamas strategy. But the Movement strongly believes in any nation's right to live in dignity and prosperity and to make its people's dreams come true," he said.
The very essence of resistance is rooted in a deep-seated belief to fight colonization and restore people's freedom, he said. "It is unacceptable to ask for the freedom of our people and deny other peoples' right to the same privilege."
He stressed Hamas's unquestionable rebuff of any foreign intervention in Palestinian internal affairs no matter the reason and circumstances.
As for Hamas's position regarding war-torn Syria, Hamdan said: "Hamas has tried every possible means to assuage the current crisis and restore stability. . . What has been going on in Syria is just tragic and heartbreaking."
In Hamdan's view the Israeli occupation and the U.S. are the biggest profiteers from the current crisis in Syria.
Regarding the group's relationship with Iran, Hamdan confirmed that the only denominator in such historical bonds is Iran's unyielding pro-Palestine support.
Addressing the Qatari-Palestinian ties, he said: "Our relationship with Qatar is more than 20-years-old. . . Our bonds with Iran have never made part of Hamas's search for an alternative partner."
"Our relationship with Turkey has also never been a stand-by. It is as old as a decade and a half's time. We had significant stopovers with Turkey's president and PM at the turn of the 21st century. Such a relationship has only been in the service of the Palestinian cause," he said.
"The Palestinian cause is not and has never been a burden on anybody's shoulders," he added. "But undoubtedly, any Arab and Islamic support is an empowering force to the cause and the people alike."
In Hamdan's words, the significant shift in Europe's position regarding the Palestinian cause does not live up to the expectations and aspirations of the Palestinian people.
"But this is something that can be built upon" for a real and effective transition in Europe's stances to that end, he concluded.