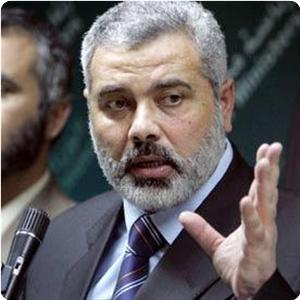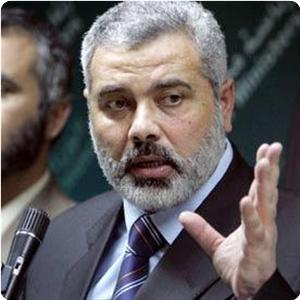 Ismail Haneyya, the Palestinian premier in Gaza, has underlined that Hamas was not against peace but rather supported peace based on justice that restores Palestinian people's rights and ends occupation of its lands.
Haneyya, during a reception of an American medical delegation west of Gaza city on Wednesday, said that his Movement had no restrictions regarding dialog with the administration of president Barack Obama.
He said that Hamas welcomed the new language of Obama but wanted to witness it materialize in deeds and not only words.
The premier said that this government was elected by the Palestinian people and was not at odds with the American people.
Haneyya thanked the visiting delegation for the humanitarian and social services they extended to Gaza inhabitants, adding that the delegation's visit showed that a large sector of the American people rejected the siege on Gaza and the latest war on it.
The premier said he was surprised that those who championed democracy did not accept its results in Palestine. He said that the Palestinian people were being punished for electing Hamas in honest elections testified by the whole world.