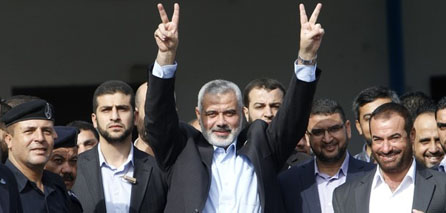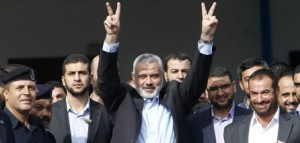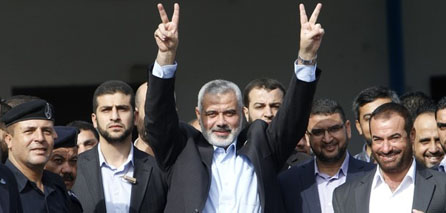 Gaza- Palestinian premier in Gaza Ismail Haneyya left the Strip via the Rafah border terminal at the outset of a tour that would take him to a number of Arab countries starting with Egypt.
Haneyya said that his tour would start with the "heart of the Arab revolutions", adding that he would attend an international conference on Jerusalem to be held in the Sudanese capital Khartoum.
He affirmed that Jerusalem would remain the eternal capital of Palestine regardless of the Israeli occupation's attempts to Judaize it.
Haneyya prayed for the stability of all Arab countries, stressing that his government and Hamas were against violence regardless of its source.