Palestine
Haneyya pledges to help Palestinian refugees stranded in Cyprus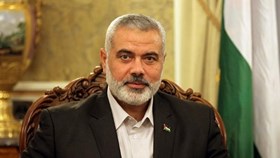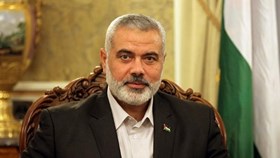 Deputy head of Hamas's political bureau Ismail Haneyya on Saturday made a telephone call with representatives of the Palestinian refugees stranded in Cyprus after he received an appeal from them asking him to intervene to end their suffering.
In a statement released by Haneyya's office, the Hamas official phoned representatives of 180 Palestinian asylum seekers residing in shelters in Cyprus and listened to their complaints.
According to the statement, Haneyya pledged to conduct contacts with the Turkish leadership to allow them to enter its territory and to urge relief and humanitarian groups to extend help to them.
He also expressed his sincere thanks to the Cypriot authorities for saving dozens of Palestinian refugees, who escaped the woes of war in Syria, after their boat ran into trouble last September in the Mediterranean sea and for hosting them since then.