Palestine
Haneyya: The resistance still has a lot to use against the occupation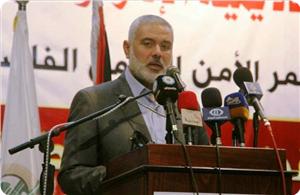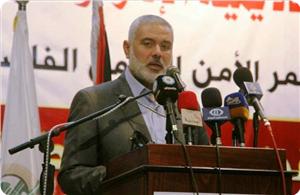 Deputy head of Hamas's political bureau Ismail Haneyya said that the Palestinian resistance did not use everything it had during the last Israeli war on the Gaza Strip and would always remain ready to defend its people.
Haneyya made his remarks during a conference held in Gaza on the future of the Palestinian cause after the Gaza victory.
"The occupation had a wrong reading of the moves that had been taken by the resistance including Hamas, which led to unexpected results that surprised the enemy thanks to the enormous preparedness and the special performance of the Palestinian resistance," the Hamas political official stated.
"The responsible leadership is the one that makes its people ready to face the war," the official said, adding that the only law that defines the relation with the occupation is the law of the resistance.
Haneyya also outlined the Israeli occupation's motives for waging the war on Gaza, most prominently, its aggressive nature that is based on denying and eradicating the Palestinian rights.