Palestine
Haneyya urges Abbas to sign Rome Statute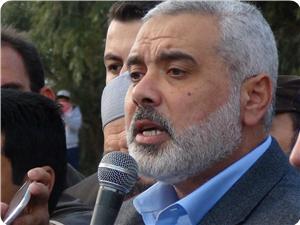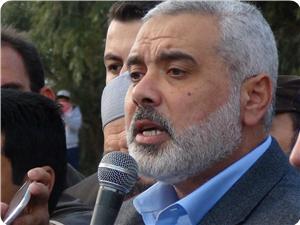 Deputy head of Hamas's political bureau Ismail Haneyya on Thursday urged Palestinian Authority (PA) president Mahmoud Abbas to sign the Rome Statute without further delay in order to join the International Criminal Court (ICC) and hold Israel accountable for its war crimes against the Palestinian people.
Haneyya said, in a brief statement, that the national and political forces from all spectra agree on the need for joining the ICC to bring Israeli war criminals to international justice.
Hamas had signed a national document demanding Abbas to sign the Rome Statute during a recent meeting between Abbas and head of Hamas's political bureau Khaled Mishaal in Doha, the Hamas official noted.
He stressed that signing the Rome Statute is a Palestinian right belonging to all victims and any stalling in this regard would be considered a waiver of their right and offense to the Palestinian people's image and struggle.
In a confidential letter obtained exclusively by Al Jazeera's investigative unit, ICC's top prosecutor Fatou Bensouda said she "did not receive a positive confirmation" from PA foreign minister Riad Malki that the request for an international investigation, submitted by the Palestinian justice minister, had the Palestinian government's approval.
"Both the PA and Hamas have publicly called for an investigation by the ICC into the alleged war crimes," Al-Jazeera noted.
On July 25, PA justice minister Saleem al-Saqqa and Palestinian general prosecutor Ismaeil Jabr submitted a letter to the ICC through a French law firm calling for an investigation. However, according to ICC regulations, "only the head of State, head of government and minister of foreign affairs" can grant the international court jurisdiction to open such investigation.
Twelve days later, Malki travelled to The Hague to meet with top ICC officials and stated then that the PA would do everything within its power to enable the international criminal court to bring to justice those responsible for committing war crimes.
The document obtained by Al Jazeera is in line with an article written by Bensouda in The Guardian on August 29, where the ICC prosecutor states that the Palestinian leadership has not authorized her office to investigate alleged war crimes in its territory.
For his part, Geoffrey Nice, who served as a prosecutor for seven years in The Hague, said the document that was obtained by Al-Jazeera channel shows that the PA either never authorized the original referral when it was brought on July 25 by its minister of justice and general prosecutor, or that their decision changed under pressure.