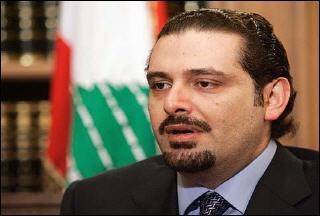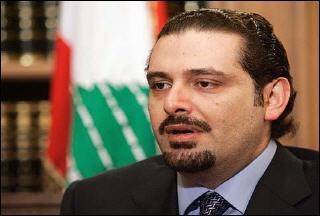 Lebanese Prime Minister Saad Hariri called on Saturday for "calm" in Lebanon in the face of attempts by a UN-backed court to sow confusion and concern in the country over the 2005 murder of his father, ex-premier Rafiq Hariri.
Hariri remarks came as a UN-backed court is about to indict some members of Hezbollah resistance movement.
The UN tribunal's president, Antonio Cassese, said earlier this year he expects an indictment in the case between September and December.
"There are those who fear or even hope that the (Hariri) murder case will unleash a Lebanese crisis or confessional strife," the prime minister said in a speech to members of his Future Movement.
"There are attempts… to organize campaigns aimed at sowing confusion and concern in the minds of the Lebanese people," Hariri said.
"There is no need for this fear… We call for calm," he added.
On Thursday, Hezbollah Secretary General Seyyed Hassan Nasrallah told a news conference via video link that Hariri told him some members of the resistance movement would be indicted by the Hague-based Special Tribunal for Lebanon investigating the murder.
"I was personally informed by Prime Minister Saad Hariri before his visit to Washington (in May) that the tribunal will accuse" some members of Hezbollah, Nasrallah said.
"That's where things seem to be heading," he said, adding that the impending decision by the UN-backed court had pushed Lebanon into a "very sensitive phase."