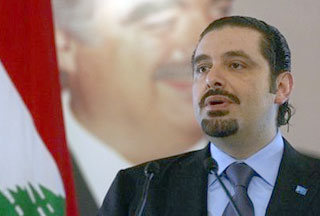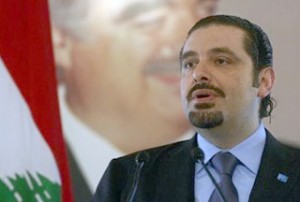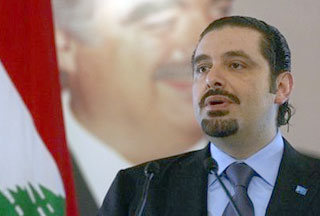 Premier-elect Saad Hariri rebuffs interventions in Lebanon's cabinet formation, stressing Hezbollah will be part of the new government even if Israel does not like it.
Speaking at an Iftar reception on Tuesday night, Hariri highlighted the significance of involving all Lebanese factions in the new cabinet as Lebanon's national interests required so.
"The national unity government will include the (ruling) March 14 alliance, and I also want to assure the Israeli enemy that Hezbollah will be in this government whether it (Israel) likes it," he said.
The comments come amid weeks-long delays in the formation of the new cabinet in the wake of internal divisions within the ruling party and Israeli threats against the inclusion of Hezbollah in the national unity government.
Earlier this month, Israeli Minister Benjamin Netanyahu warned that the Lebanese government as a whole would be responsible for any attack from its territory if the Islamic resistance group were part of the new government.
Hariri was elected prime minister on June 27, but stopped short of naming a cabinet after the Progressive Socialist Party (PSP) withdrew from the ruling alliance, causing the bloc to lose its parliamentary majority.
PSP leader Walid Jumblatt, however, later called for a consensus among the Lebanese parties, saying the delay in its establishment was due to a misunderstanding of his stand.
After weeks of negotiations on the arrangement of Lebanon's 30-seat cabinet, Hariri's ruling alliance will have 15 portfolios in the new government, with 10 ministries going to the Hezbollah-led opposition. President Michel Suleiman is to appoint the remaining five portfolios.
Key posts such as the ministers of foreign affairs, finance, interior and telecommunications are still in the center of ongoing dispute.