Iran
Middle East
North America
Hashd Al-Shaabi: ISIL Reactivated in Iraq with US Assistance
A senior commander of Hashd al-Shaabi (Iraqi popular forces) warned that the ISIL terrorist group has been reinvigorated and activated again in a number of provinces in Iraq.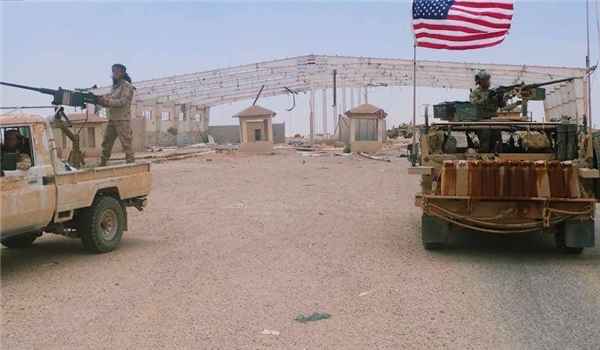 "The Americans and the ISIL terrorists are repeating the same scenario they played during the collapse of Mosul in 2014, in Babel, Salahuddin and Diyali provinces and they are attempting to distort security and stir instability in those regions," Qasim al-Ma'amouri, the commander of Hashd al-Shaabi's Division 26, was quoted by the Arabic-language al-Ma'aloumeh news website as saying on Monday.
"We have intelligence showing that the terrorist group has resumed its activities in several Iraqi provinces, including Babel, with the US help," he added.
Al-Ma'amouri said that the ISIL members have again infiltrated Jorf al-Nasr and Northern Babel.
A senior official of the powerful Badr Organization in Iraq had also warned on Sunday that Washington and Riyadh have hatched new plots to reactivate the ISIL in the country.
Mohammad Mahdi al-Bayati told the Arabic-language al-Ma'aloumeh news website that the US and Saudi Arabia are returning the fugitive ISIL members from Syria to Iraq.
"The US and Saudi's current support for the ISIL is similar to their support for the terrorists in 2014 and there are many concerns about the return of the ISIL and their terrorist attacks in Salahuddin, Kirkuk and al-Anbar," he added.
Al-Bayati said that the recent attacks in Salahuddin against Hashd al-Shaabi (popular forces) and security forces are part of the plot to reactivate the ISIL in Iraq.
At least 10 Iraqi fighters from the Popular Mobilization Units (PMU), also known as Hashd al-Shabi, were killed in an attack by the ISIL Takfiri terrorist group in Salahuddin Province.
The coordinated assault which took place in the cities of Mekeeshfa and Balad, led to clashes between PMU forces and the ISIL terrorists on several fronts, the paramilitary group announced on Saturday.
The PMU further said its fighters have now taken control of the situation, adding the Iraqi government has also sent reinforcements to supplement efforts and prepare for a possible retaliatory attack.
Iraq's Prime Minister-designate Mustafa al-Kadhimi has paid tribute to families of those who were killed, according to a statement circulated by Iraqi media.
"With great sadness, we received news of the martyrdom of a group of heroes from among the Hashd al-Shabi who died defending their homeland in the face of ISIL attacks in the Mekeeshfah and Balad areas north of Baghdad," the statement read.