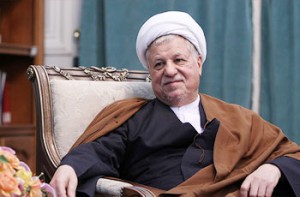 An influential Iranian cleric says the country's issues can be resolved by heeding the Leader of Ummah's call for a return to the rule of law.
"All the issues can be resolved if all the country's political forces, who are committed to the law and the Islamic system, follow the Leader's recommendations on the rule of law, refrain from acting on their own and try to help the Leader," Ayatollah Akbar Hashemi-Rafsanjani said on Tuesday.
He also noted that televised debates, as opposed to street confrontations, could help resolve issues.
The recognized cleric, who chairs Iran's Expediency Council, called for tolerance and moderation and said that peace and calm could not be restored if extremists from both sides carry on behaving radically and slandering one another.
"The country's most important problem is that some people are taking matters to the extremes. Those who care about Islam, the (1979) Revolution and the establishment should find ways to reverse this trend," he said.
Hashemi-Rafsanjani, who was meeting with a group of university professors, advised all groups to review the teachings of Islam, the Holy Quran and Prophet Muhammad (PBUH) to be able recognize the importance of moderation in thought and action.
"To govern the country we need the people's trust and approval. This is what Islam requires. So, this is the path that we must all take," he explained.