Palestine
Hasmas denounces Arab FMs for supporting extension of talks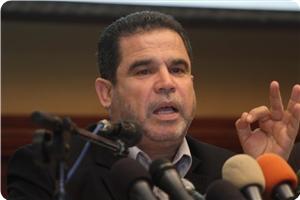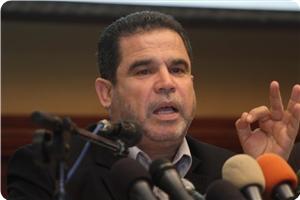 Hamas Movement has strongly denounced Arab Foreign Ministers' decision to support the extension of peace talks between Palestinian and Israeli authorities, describing it as "political blindness."
The senior leader in Hamas Movement, Salah Bardawil, renewed his movement's total rejection of the negotiation process, condemning Arab Foreign Ministers' support for negotiations' extension.
"We deeply regret Arab Foreign Ministers' decision that provides a cover to extend the negotiation process between Israeli and Palestinian authorities", he said
In light of the Arab weakness, the Arab Foreign Ministers opted to throw the court in the Palestinian court and leave them confront, alone, the Israeli schemes and US biased policy, he said.
Bardawil stressed his movement's adherence to resistance option as the only effective way and strategy for the liberation of Palestine.
He pointed out that negotiation path has proved its failure along the past 22 years especially after giving up 78% of historical Palestine.
The Arab foreign ministers meeting in Cairo on Wednesday held Israel responsible for the peace process's recent crisis, calling on US Secretary of State John Kerry to continue his efforts in extending negotiation process.
The Arab ministers had also agreed to provide financial support for the PA, renewing their refusal to recognize Israel as a "Jewish state".