Iran
Middle East
Head of France-Based Anti-Iran Media Sentenced to Death
The detained organizer and head of the notorious website and Telegram channel, Amad News, Rouhollah Zam, was sentenced to death, Iran's Judiciary Spokesman Gholam Hossein Esmayeeli said on Tuesday.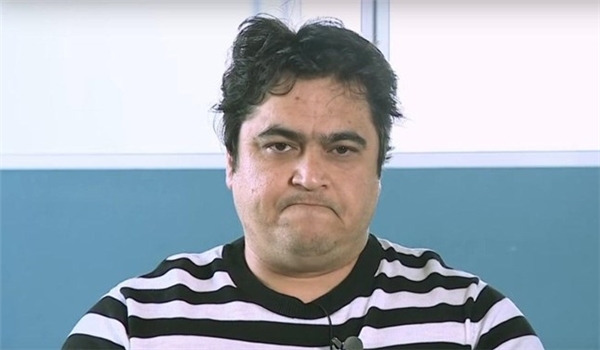 "Since Rouhullah Zam has been found guilty of numerous accusations, he has been given a death sentence for corruption on earth," Esmayeeli told reporters in a press conference in Tehran.
He explained that the initial court ruling issued for Zam is subject to a plea and review at the Supreme Court.
Asked about the latest situation of Fariba Adelkhah, an Iranian-French academic who has been arrested and imprisoned on espionage charges, Esmayeeli said that she has been sentenced to 5 years in prison for security crimes based on the initial court ruling.
He added that she has also been sentenced to another 1.5-year imprisonment too but she will be kept behind bars for a 5-year term, taking into account the time she has served under detention.
60-year-old Adelkhah was arrested in Iran in June 2019 on espionage charges.
Zam was captured in October 2019.
The IRGC declared at the time that its intelligence organization could capature him, using new and professional intelligence methods and innovative tricks, deceived the foreign (spy) services and arrested Rouhollah Zam.
It added that Zam who is accused of propaganda and attempts to foment insecurity and chaos and violent and terrorist acts in Iran was fooled to visit Iran and arrested.
The statement said that Zam who was guided by the French intelligence service and was supported by the US, Israeli and other spy agencies and was permanently protected with several layers of secret service coverage, including overt and covert protection, was detained by the IRGC intelligence organization.
A senior intelligence official at the IRGC top commander's office revealed that Zam was monitored by the intelligence forces for two years.
"The intelligence forces had for a long time monitored Rouhollah Zam and his moves and he was in the IRGC's intelligence web since nearly two years ago," Brigadier General Mohammad Toulayee said.
In March, Channel 2 of the Islamic Republic of Iran's Broadcasting (IRIB) aired a documentary on Zam ,revealing how the country's intelligence forces had extensive surveillance over him and played him for a long span of time.
Amad News, a website and a Telegram-based news outlet with over one million subscribers, was a glimmer of hope for anti-Iran groups and their financial supporters who are mostly based in Western countries, with its self-proclaimed leaked pieces of information allegedly disclosing "much less known realities" about Iran.