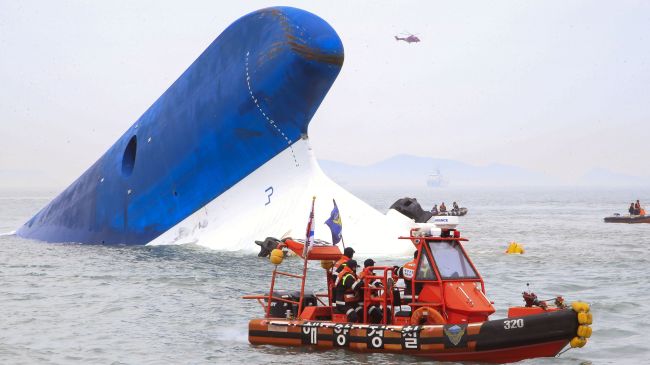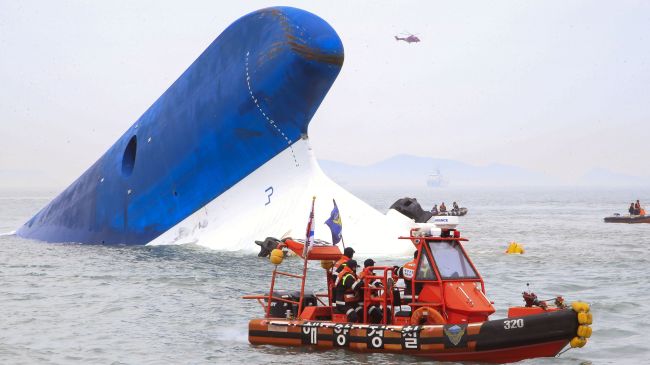 Head of sunken South Korea ferry company nabbed
The head of Chonghaejin Marine Company, which owns a sunken South Korea ferry, has been detained over an allegation of cargo overloading.
Senior prosecutor Yang Jung-jin said on Thursday that Kim Han-sik had been detained on allegations that he was aware that the ferry exceeded its cargo limit but didn't do anything before it started its trip.
Yang said prosecutors are investigating Kim's actions before seeking a court to issue a formal warrant to arrest him.
Authorities believe improper stowage and overloading of cargo had led to the sinking of the 6,825-ton passenger ferry, which left more than 300 people dead or missing.
According to reports, the ship, named Sewol, was overloaded at the time of the incident and that the agency responsible for ensuring passenger safety had incorrect information about how much it could safely carry.
Four employees at Chonghaejin, who handled cargo on the ferry, have already been arrested. The captain and 14 members of his crew, who survived the incident, have also been arrested over negligence and failure to protect the passengers' lives.
Sweol capsized off South Korea's southern coast on April 16 while carrying 475 people, out of which 325 were students from a high school in the city of Ansan, just south of the capital, Seoul.
The relatives of the passengers have censured the South Korean government, saying delays in launching the rescue raised the death toll.
Critics say valuable time was wasted during the first emergency call from a passenger to the Coast Guard office, as the eighteen-year-old boy was asked to provide longitude and latitude information.