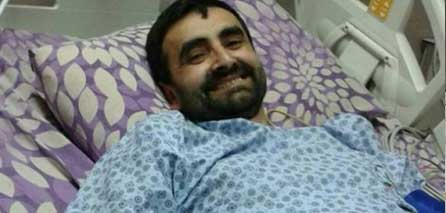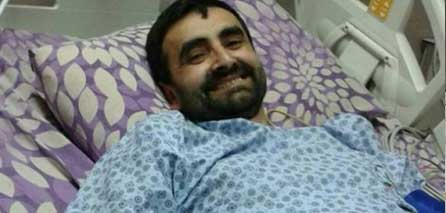 Palestinian Committee of Detainees and Ex-detainees revealed that a serious deterioration has emerged on the health condition of the detained Palestinian cancer patient Bassam al-Sayeh, 44, from Nablus.
Bassam al-Sayeh has been suffering from many diseases since he was arrested on October 08, 2015, the committee pointed out.
The committee added that the sick detainee Sayeh is suffering from bones cancer as well as leukemia in addition to an 85% shortage of heart muscle, chronic infection in the lungs and high blood pressure. He has almost become disabled as he cannot serve himself without the help of other detainees.
Prisoner Sayeh is held in Israeli Megiddo jail where he receives large doses of chemical treatment. His health condition has reached a quite critical and serious status to the extent that returning back to normal has become so difficult.
The committee called for the intervention of all competent authorities and international human rights organizations to pressure Israeli authorities to immediately release detainee Sayeh, who might die at any movement.