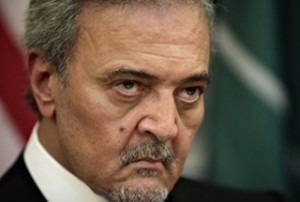 The general health condition of Saudi Arabia's veteran foreign minister continues to deteriorate following spine surgery in the United States, a Beirut newspaper says.
According to a report published in al-Akhbar on Tuesday, serious concerns have been expressed about the well-being of 69-year-old Prince Saud bin Faisal bin Abdul Aziz al-Saud.
The report added that the kingdom's chief diplomat recently bought a mansion in close proximity to USC University Hospital in Los Angeles, where a private doctor is treating his disorder.
Born in 1940, Prince Saud al-Faisal has suffered spine problems over the past few years. He has undergone several operations in the United States for the condition.
In office since 1975, he is one of the world's longest serving foreign ministers.