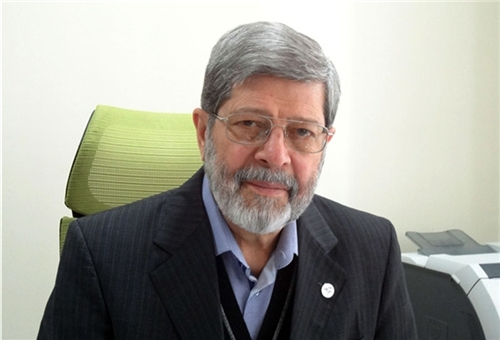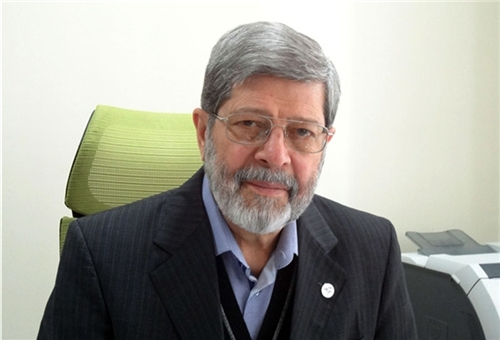 President of the Iranian Academy of Medical Sciences Dr. Seyed Alireza Marandi in a third letter to the UN Secretary-General, Ban Ki-Moon, warned of the grave humanitarian repercussions of the current and the new US-led sanctions against the Iranian people.
Iran is under tough US-led western sanctions which have impeded the supply of pharmaceuticals and foodstuff to the country. Yet, the US financial sanctions have even made it harder for Iranians to obtain medicine and food stuff despite the seeming loopholes designed to permit such trade.
"Following my letters of 26 November 2012 and 26 January 2013, regarding the highly adverse effect of the comprehensive sanctions imposed by western countries on the health and welfare of the Iranian general population, I write again to underscore that these inhumane sanctions—along with new sanctions against those holding or transacting the Iranian national currency, soon to be implemented by the United States government—are definitely having a significant and negative impact on the health of the Iranian public including women, children, hospital patients, and anyone on medication," Dr. Marandi said in his letter to the UN chief.
"As an individual responsible for monitoring the health of my country's people at a national level, I again warn you, as one who bears the responsibility of defending fundamental human rights, that the applied sanctions have caused and will continue to cause acute shortages of necessary food and medicine. The sanctions are also making these essential items increasingly more expensive. As a result, these indispensable supplies have become inaccessible to the most vulnerable of society including children, mothers, and the elderly, as well as disease-specific and cancer patients. This has literally stopped many patients from being able to prepare or collect essential medications required for their treatment; we are, therefore, witnessing more and more cases of the gradual malnutrition and death of children and of patients with specific diseases," he added.
"For over three decades, Iran has implemented highly successful healthcare plans and programs, backed by the World Health Organization, which have significantly improved the overall health of the entire nation. These achievements are now seriously threatened by the escalation of barbaric sanctions in the past few weeks, particularly by the US government.
"Therefore, once again I draw your attention to this extremely vital point. The gross negligence of the United Nations and other international organizations towards this issue of great importance, besides being recorded on the pages of history, will further weaken these already diminished international bodies in defending the inalienable rights of innocent individuals and populations in the face of sadistic collective punishment," he concluded.
Exports of US pharmaceuticals and medicine to Iran were cut by 50 percent half last year, US government's official statistics released in early February said.
The release of official US statistics came despite the allegations by certain American officials that they "have tried to sanction Iran without unduly harming ordinary Iranians, granting licenses, for example, to US companies that wish to export pharmaceuticals, medical devices, food and other humanitarian goods to Iran".
The US official data also supports the remarks by some Iranian sanctions lawyers and independent experts that financial sanctions are making it harder for Iranians to obtain medicine despite loopholes designed to permit such trade.
Exports of pharmaceuticals fell to $14.8 million from $31.1 million in 2011, while sales of vitamins, medicinal and botanical drugs decreased to $4.9 million from $10.8 million.
Exports of surgical appliances and supplies also declined to $2.4 million last year from $3.7 million the previous year.
Sanctions lawyers have said the blacklisting of Iran's major banks has made it extremely difficult to find smaller Iranian banks able to conduct such licensed transactions as well as international banks willing to deal with them.
A report issued in early February by the Woodrow Wilson International Center for Scholars made the same point.
"Draconian penalties for a potential US sanctions violation are discouraging the involvement of international banks in humanitarian trade with Iran," said the report, entitled: "Sanctions and Medical Supply Shortages in Iran."
The report, written by Dubai-based consultant Siamak Namazi, said researchers in Tehran and Dubai interviewed US and European exporters as well as Iranian importers and found that the financial sanctions tended to scare off banks.
"Even when the most reputable American and European pharmaceutical companies are involved and their lawyers have completed all the necessary paperwork … nearly all banks that Iran deals with prefer to err on the side of caution," it said. "Their hesitation is understandable given that a mistake could earn a bank the wrath of the US Treasury Department."
Iranian officials have lashed out at the US and the EU for threatening the lives of millions of Iranian people, specially women and children, through unilateral sanctions against Tehran.
Iranian health officials have already lashed out at the UN for keeping mum on the US-led western sanctions against the supply of medicine and pharmaceutical products to Iran through financial restrictions, stressing that the measure violates international laws and codes of ethics.
In his first letter to the UN Secretary-General in November, Dr. Marandi called on the UN chief to take effective measures to exempt the banking transactions needed for supplying medical and pharmaceutical supplies to Iran from these embargos.
"These brutal measures have not only affected the overall welfare of the nation's population, specially that of women and children, but also led to a significant rise in suffering as well as increased mortality rates as a result of the unavailability of essential drugs and shortages of medical supplies and equipment," Dr. Marandi said in his letter to Ban Ki-moon.
In his second letter in January, Dr. Marandi lambasted the West for banning medical and pharmaceutical exports to Iran through blocking the country's financial transactions with foreign states.
Marandi questioned the US and western states' claims that they have exempted medicine from the sanctions and restrictions against Iran.
"(The sales of) medicines have not been banned directly; of course there are some pharmaceutical companies that refuse to sell drugs to us but those which sell medicine to us want their money and the money should be paid by the Central Bank of Iran (CBI) and the CBI is under sanction and cannot pay the money."
"It's like you build a fence around someone to protect his security, but no one is allowed to enter for the very same excuse, including those who want to enter the area to bring water and food supplies. So, on the surface, you seem to have not blocked the supply of water and foodstuff, but in essence, you do not allow these items to arrive in that specific area," explained Dr. Marandi, a former Health Minister.
Both the US and EU allege that foodstuff and medicine have been exempted from restrictions, but the tough sanctions imposed on financial transactions with Iran have practically blocked Iranian companies' access to the international markets as they cannot pay for their purchases.
Iran produces almost all its medical needs, but has to import a major part of the raw materials needed for its pharmaceutical products.