Middle East
Saudi Arabia
Yemen
HEAVY BLOW: Yemeni Snipers Shoot Dead 19 Saudi Troops in Asir, Jizan
Yemeni snipers killed at least 19 Saudi-backed mercenaries in the kingdom's border regions of Asir and Jizan in retaliation for the Saudi regime's deadly campaign against the impoverished country.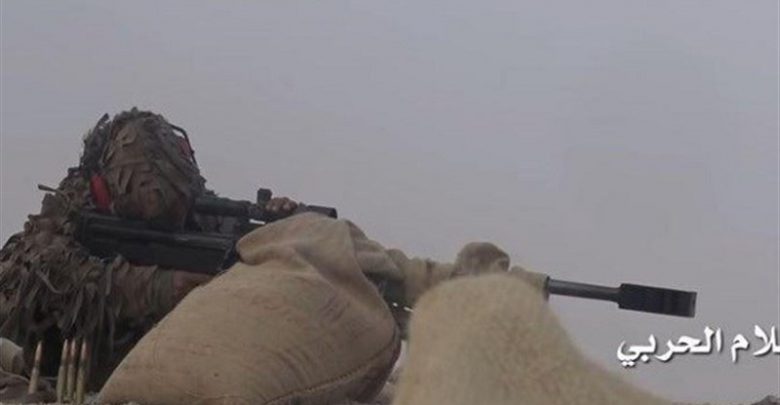 A military official, speaking on condition of anonymity, told Saba news agency that Yemeni snipers on Monday hunted down at least 19 mercenaries in the Asir and Jizan regions.
The official said 14 of the mercenaries were shot dead in the Aleeb crossing and Majaza area, while the rest were downed east of Doud mount in Jizan.
The attacks were carried out in retaliation for Riyadh's relentless airstrikes on Yemeni civilians.
Yemen's defenseless people have been under massive attacks by the coalition for more than four years but Riyadh has reached none of its objectives in Yemen so far.
According to a recent UN report, the combined death toll from the Saudi-led aggression and disease is 233,000, or 0.8 percent of Yemen's 30 million-strong population.