Middle East
Syria
Turkey
Heavy clashes breakout between Turkish-backed forces in northwest Aleppo
Heavy clashes broke out on Thursday between two rival militant factions in the Afrin region of Aleppo, local activists reported from the area.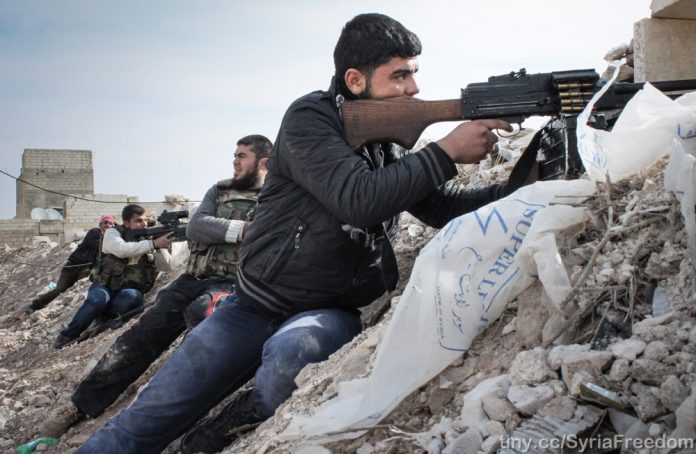 According to the reports, two Turkish-backed factions, Harakat Ahrar Al-Sham and Liwaa Al-Hamza, clashed inside the Janderis District of Afrin, prompting both parties to move forces into the area of conflict.
The reason for the clashes is unknown; however, the Turkish-backed factions in the Afrin region have been known to fight with one another from time-to-time.
Many of these Turkish-backed factions have setup bases and checkpoints in Afrin, which has been a point of contention between the groups, as they argue over loot and different areas of control.