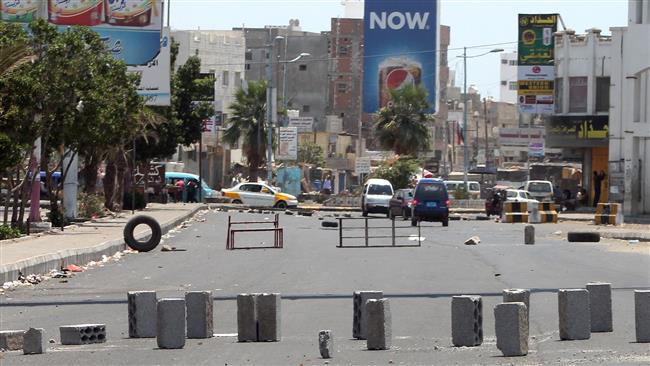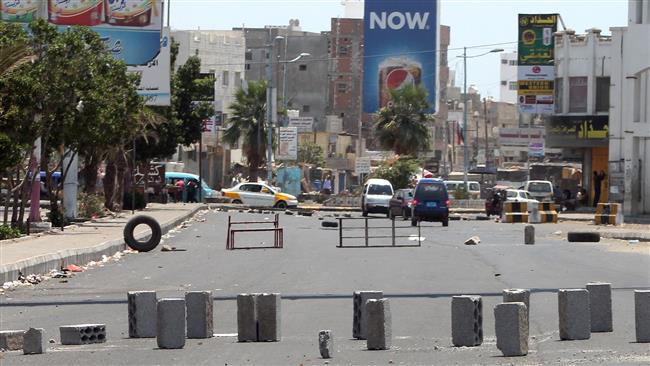 A series of heavy explosions have ripped through an arms depot in Yemen's southern port city of Aden, causing casualties, witnesses say.
According to residents, the loud blasts on Saturday shook houses, shattered many windows and destroyed several nearby buildings.
Plumes of smoke were rising from the depot which is located at the foot of Jabal Hadid, a mountain near Aden. A large amount of Soviet era weapons were reportedly kept at a cave in the depot that saw looting by residents a day earlier.
Witnesses also said that at the time of blasts many people were in the depot, which was abandoned by the troops guarding it this week, or climbing on Jabal Hadid.
The incident comes amid growing violence in the Arabian Peninsula country. On March 26, the Al Saud regime unleashed deadly air raids against Yemen's Houthi Ansarullah movement in an attempt to restore fugitive Yemeni president, Abd Rabbuh Mansur Hadi, a close ally of Riyadh, to power.
This is while the Houthis say Hadi lost his legitimacy as president of the impoverished country after he escaped the capital in February.
Hadi stepped down in January and refused to reconsider the decision despite calls by Ansarullah revolutionaries, but the Yemeni parliament did not approve the resignation.
Houthi movement's Ansarullah fighters hold up their weapons to protest against Saudi airstrikes against Yemen during a rally in the capital, Sana'a, March 26, 2015. ©AP
The fugitive president fled Aden to the Saudi capital after Ansarullah revolutionaries advanced on Aden, where he had sought to set up a rival power base.
The Riyadh regime's blatant invasion of Yemen's sovereignty comes against a backdrop of total silence on the part of international bodies, especially the United Nations. The world body has so far failed to show any reaction to the Saudi violation of Yemen's sovereignty.
Reports say at least 40 civilians have so far lost their lives in the Saudi aerial assaults against Yemen.