Syria
Heavy Infighting Reported among Ankara-Backed Terrorists in Afrin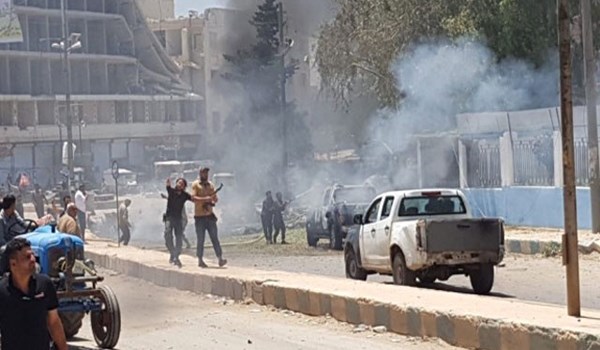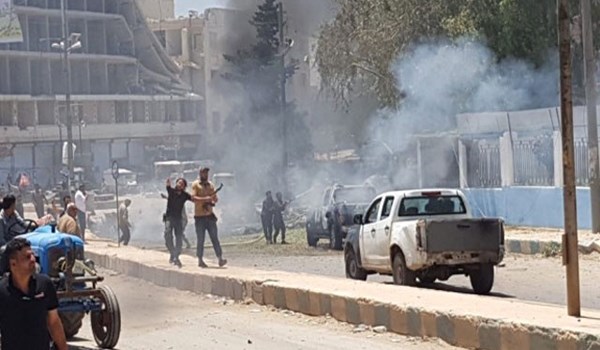 Local sources in Jandaris region of Afrin in Northern Aleppo reported on Thursday that heavy infighting has erupted among al-Jibhat al-Shamiyeh, Ahrar al-Sham and Ahrar al-Sharqiyeh terrorist groups which are all supported by the Turkish army.
The sources said that the infighting in the village of Deir Balout is one of the most fierce clashes among the terrorists since occupation of Afrin, and added that all militant groups engaged in the clashes have sustained several casualties.
According to the sources, Turkish ambulances rushed to the scene to transfer the wounded to hospital after clashes intensified among the terrorists.
Infighting and plundering of civilians' properties by the Ankara-backed militants have deeply enraged people and made Afrin insecure in the past few months.
A media outlet reported on Saturday that Ankara-backed militants engaged in a fresh round of clashes over distribution of people's assets in Afrin region in Northwestern Aleppo.
The Kurdish-language Hawar news reported that Ahrar al-Sharqiyeh and Katibeh al-Farouq affiliated to the Turkish troops exchanged heavy fire in Jandaris region over their share of properties and assets looted from residential areas in the village of Kouran.
A number of gunmen from both sides were killed or wounded in the clashes, Hawar news reported.
In the meantime, tens of residents of al-Harah al-Tahtaniyeh in Jandaris were arrested and moved to an unknown destination by the Ankara-backed militants, Hawar news said, adding that the militants have called on the families of those captured to pay a hefty amount of money for their freedom.