Syria
Heavy Loses Imposed on ISIS Terrorists in Syria's Aleppo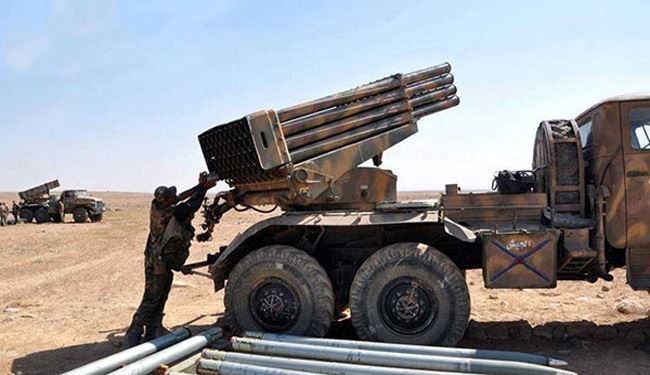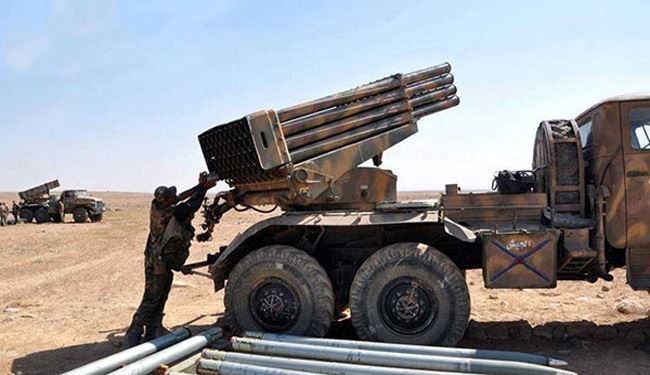 The terrorist groups such as ISIS fighting in Syria confirmed the death of a group of their members in military operations in the province of Aleppo.
The Takfiri terrorist groups said on their social media pages that a group of militants were killed by the Syrian army in Aleppo.
Nedal Ali al-Hajj Ali, Badr El-Deen Khatab, Khaled al-Hamed and Ali Sarhan were identified among the dead terrorists, according to the militant groups.
Earlier reports said ISIS terrorists suffered heavy losses in a fresh round of Syrian airstrikes on militants' positions in the Northern Province of Aleppo on Wednesday.
The Syrian warplanes targeted positions and supply routes of ISIS terrorists in al-Bab city in the Northeastern part of Aleppo province.
The air raids also hit ISIS targets in Tal al-Hattabat village in the Eastern part of the province.
A military source said the airstrikes destroyed large amounts of militants' weapons and ammunition and several machine gun-equipped vehicles.
There are no immediate reports of possible causalities among ISIS ranks; FNA reported.