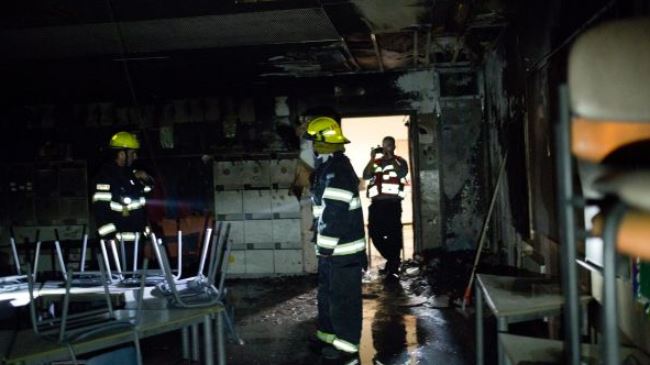 A bilingual school in al-Quds (Jerusalem) has been torched and vandalized in a suspected arson and hate crime attack.
The Hebrew-Arabic Max Rayne Hand in Hand school's kindergarten in southwestern al-Quds was set ablaze and vandalized with hateful anti-Arab graffiti on Saturday night.
Police say initial investigations show that the fire was started from inside the school.
No injuries were reported in the incident but several parts of the school were seriously damaged by the fire.
Police went on to say the arson attack is probably the latest so-called price tag incident.
Price tag attacks are acts of vandalism and violence against Palestinians and their property as well as Islamic holy sites.
Over the last few months the school has been repeatedly targeted by similar attacks.