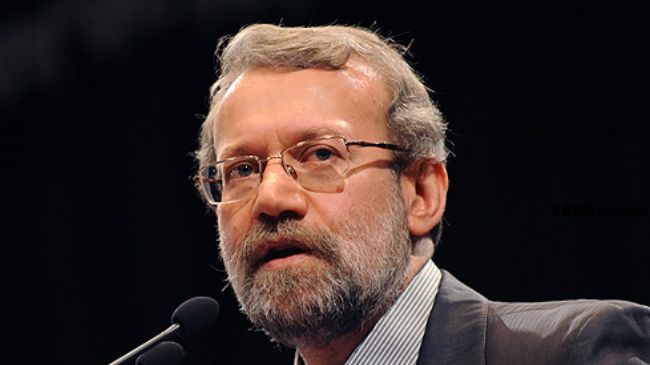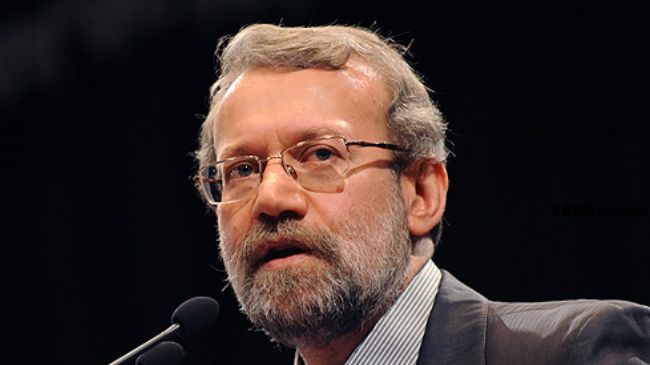 Iran's Majlis Speaker Ali Larijani says the hegemonic powers seek to sow the seeds of discord among Islamic countries by promoting radicalism.
"By reinforcing and supporting extremism in Muslim countries, the global powers seek to sow the seeds of discord [among them], which calls for the vigilance of Islamic states [to thwart such plots]," Larijani said in a meeting with Indonesian Ambassador to Tehran Dian Wirengjurit on Tuesday.
He underlined the need for the expansion of ties between Iran and Indonesia as two major Islamic countries in Asia and said, Iran's Majlis "welcomes and supports any measure aimed at reinforcing and deepening bilateral political, economic, cultural and in particular parliamentary relations."
He pointed to the vast trade and commercial potentials of both countries and called for the further development of cooperation in tourism, cultural and economic sectors.
The Indonesian ambassador, for his part, said that his respective government is keen to expand economic, political and commercial ties with Iran.
He also said that launching a direct flight between Tehran and Jakarta could further promote relations between the two countries.