Palestine
Helping Palestinians left in wilderness of anguish is a must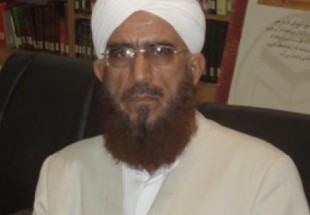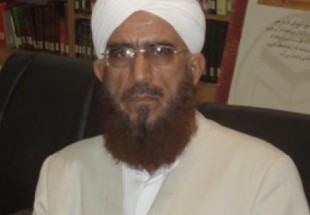 Prominent Sunni cleric in the U.K, Allameh Qolam Rabbani in and exclusive interview with Taqrib News Agency (TNA) Stressed the importance and necessity of upholding unity and rapprochement among Muslims from different Islamic denominations and sects, delineating the main factors lead to dispersion among Muslims.
Allameh Qolam Rabbani beckoned to the willful measures perpetrated by the extremist group divorving any tie between these groups and the divine religion of Islam.
"In my book, the enemies for defeating Islam should stand against the thinking and doctrine of this divine religion," said the Sunni cleric.
"The enemies try to promulgate deviated ideas and takes in the Islamic society, damaging the divine religion of Islam in the long run," said Allameh Qolam Rabbani.
"Whenever Muslims wanted to uphold unity and rapprochement, dispersion refrain them rom fulfilling the aim" said the seasoned cleric urging Muslims to try their utmost for furthering unity and solidarity.
In line with Allameh Qolam Rabbani, religious clerics believe Muslims should respect each other verdict on different issues, refraining them from any moot point ignites row among Muslims.
As to huge influx of people joint to Takfiri groups, the religious clerics urge Muslims to stand strongly against the Takfiri groups stopping them in forwarding their willful aims .
They stress that by upholding unity and not taking steps in the errant path Muslims are able to foil the plots concocted by their common foe.
The enemies want Muslims to plunge to moribund in different areas and realms. And Muslims should stand against their common enemies and their morbid fascination of Murder.
Muslims' small divided societies should be morphed into a united Ummah and Muslim nations can gradually undergone a metamorphosis into most powerful keys in the world.
In clerics' line, Muslims' Islamic Ummah should be renovated by a new fraternal spirit among Muslims.