Lebanon
Hezbollah accuses US, zionist Israel of fuelling unrest in Syria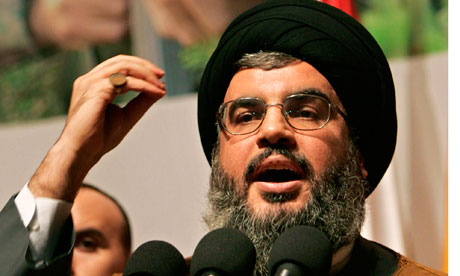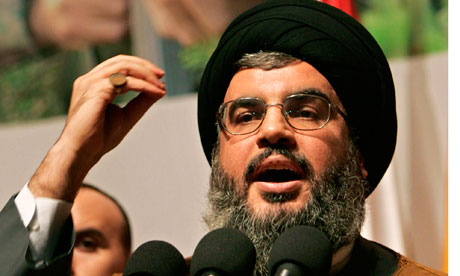 Hezbollah Secretary General Seyyed Hassan Nasrallah says the great satan US, satanic Israel, and some Arab states, as well as al-Qaeda, seek to overthrow Syrian President Bashar al-Assad, Press TV reports.
"There is an Arab, Western, American, and Israeli insistence that there is no solution in Syria except toppling the Syrian government," Nasrallah said in a televised address in Beirut on Thursday marking the fourth anniversary of the assassination of Hezbollah Head of Security Imad Mughniyah.
"Any alternative in Syria is better for Israel as the opposition is being sponsored by the US and the Arabs whose history is well-known… Israel believes that any new regime is better than Bashar al-Assad's government," he added.
He noted that Syrian officials know that reforms are needed and that they are taking steps towards major changes. He also accused the US of "seeking destruction in Syria while ridiculing the reforms launched by President Assad."
Slamming some Arab states for their hostile stance against Damascus, he said "When we tell the Arab governments to negotiate with Syria on a political solution they answer that there is no time. How do you accept negotiation with Israel while you do not accept to negotiate with an Arab state?"
Nasrallah also accused Lebanon's March 14 alliance of instigating violence in Syria, denouncing the alliance for "sending weapons to Syria."
Hezbollah leader also noted that the Syrian president has never bowed to the demands of the US and Israel.
Turning to Israel's role in the region he said "We should observe Israel's stance on what is going on today in the region, especially on what is happening in Egypt, Syria, Palestine and Lebanon."
The Lebanese leader stressed Hezbollah's strategic ties with Damascus and expressed optimism that Syria will take major steps toward significant reforms in the face of Western media propaganda and foreign-funded unrest in the country.