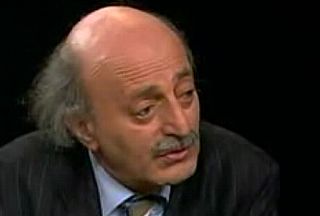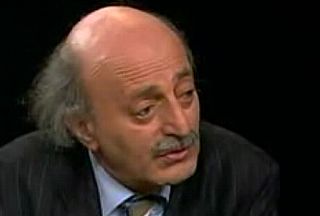 In the wake of a row between Israel and Lebanon over recently discovered natural gas fields in the Mediterranean, a senior Lebanese politician says Hezbollah weapons are essential for defending the country.
Speaking in a meeting with Syrian Ambassador to Lebanon Ali Abdel Karim Ali, Lebanon's Druze leader Walid Jumblatt stressed the need for preserving the arms of the resistance movement of Hezbollah for protecting Lebanon.
"Resistance weapons are important to defend the oil in the Sea of Lebanon and national resources in the country," Jumblatt was quoted as saying by a Lebanese daily on Saturday.
Earlier last week, Hezbollah cautioned Israel that the movement would not allow Tel Aviv to loot Lebanese gas resources.
The warning came as Lebanese parliamentary speaker Nabih Berri said Israel was getting ready to start exploring at the newly discovered fields off the northern port of Haifa.
According to Berri, the maps indicate that "the deposit extends into Lebanese waters."
Hezbollah countered Israel's offensive on Lebanon in 2000. It also fought a 33-day war against Israelis in 2006, as a result of which about 1,200 Lebanese — most of them civilians — were killed.
The Lebanese government says the Hezbollah resistance movement's military capability is part of Lebanon's national defense power.