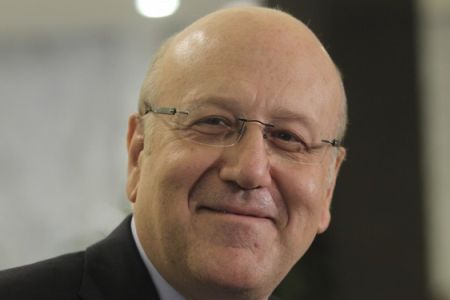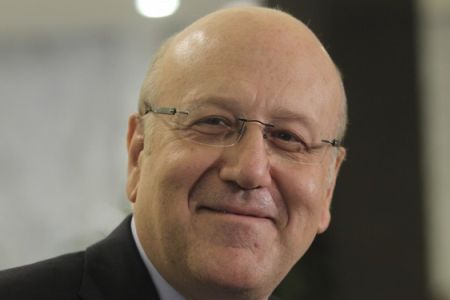 Hezbollah-backed candidate Najib Mikati has clinched the backing of the majority of Lebanese MPs to be appointed as the country's next prime minister.
Lebanese Druze leader Walid Joumblatt has urged caretaker Prime Minister Sa'ad Hariri to stop his supporters from flooding the streets.
"The streets will kill everyone and the repercussions will fall on all of us," said Joumblatt.
"I believe Hariri is very aware of the situation and the responsibility of protecting the country's peace and institution falls on him," he added.
Joumblatt made his request while crowds of Hariri supporters took to the streets in protest against the nomination of Hezbollah-backed candidate Mikati.
Hariri loyalists went on rampage, burning tires and destroying an Al-Jazeera van before setting it on fire.
Demonstrators also burned the mopeds of other media outlets considered close to the Shia group Hezbollah.
The incidents came as supporters of Hariri held a "day of rage" early Tuesday to protest the likely appointment of Mikati to head the next Lebanese government.
Hariri had already said that he would accept the results of the democratic process, eliminating the choice of taking to the streets.
Mikati won 68 votes out of the parliament's 128 seats to be poised as the new prime minister as Lebanese parliamentarians headed for the second day of consultations in an attempt to elect the country's new prime minister on Tuesday, a Press TV correspondent reported.
The two-day consultations started on Monday in the official residence of the Lebanese president in the mountain town of Baabda, overlooking the capital of Beirut.
Mikati says he is stepping forward with a promise to cooperate with all parties in an attempt to help bring the country out of its current political stalemate.
He has presented himself as a candidate backed by the opposition March 8 alliance's consensus.
Earlier, Jumblatt endorsed the opposition's hopeful Mikati.
The leader of the Progressive Socialist Party announced his decision to back Mikati together with six lawmakers from his faction.
Hariri's government collapsed nearly two weeks ago following the resignation of eleven ministers from the coalition cabinet in a dispute over a US-backed tribunal investigating the 2005 assassination of Lebanese former Premier Rafiq Hariri.