Lebanon
Hezbollah blacklisting exposes EU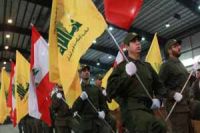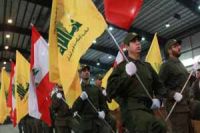 A senior Iranian lawmaker has slammed the European Union's decision to blacklist the Lebanese resistance movement Hezbollah's military wing as a terrorist organization.
According to Press TV, Deputy Head of the Majlis National Security and Foreign Policy Committee Ismail Kowsari said on Wednesday that the decision to blacklist Hezbollah inflicted a heavy loss on the EU and revealed their true nature to both Muslim and non-Muslim nations.
On June 22, the 27-nation bloc unanimously decided to put Hezbollah's military wing on the EU blacklist. The Lebanese movement rejected the move as "aggressive" and "unjust."
Hezbollah members have been fighting alongside Syrian troops against foreign-backed Takfiri militants in Syria, defeating the extremist terrorist groups in different areas, including in the strategic town of Qusayr which was recaptured by the Syrian army on June 5.
The Iranian lawmaker further stated that the recent EU move proved its contradictory behavior toward the developments in Syria.
On May 27, EU foreign ministers reached an agreement to lift the arms embargo on the Takfiri armed groups fighting against the Syrian government. France and Britain were the proponents of the move.
The turmoil in Syria erupted in March 2011. The United Nations says at least 93,000 people have been killed since the outbreak of the foreign-sponsored violence in the Arab state.