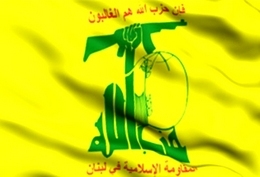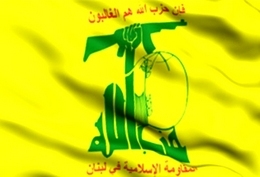 Hezbollah has called for national unity among the Lebanese hours after a bombing killed at least five people and injured more than 70 others in southern Beirut.
Sheikh Naim Qassem, the deputy secretary general of the Lebanese resistance movement, on Thursday called for "political understanding and the quick formation of a national unity cabinet" to avoid the destruction of Lebanon.
"The criminal bombing that occurred in Dahieh today is part of a series and we cannot tackle it as a separate or extraordinary act," Qassem said, adding, "The bombing targeted ordinary people and not Hezbollah."
"Hezbollah will not trade accusations and will not respond to the allegations," he stated.
"We are keen on the country's stability and safety and we won't heed the nervous statements of some parties," Qassem said.
"Lebanon will head to destruction if there is no political understanding," he said, adding that "we cannot save it if we don't close ranks."
"If some parties don't want to acknowledge this, it means that they will drag the country into destruction," Qassem noted.
Earlier in the day, Lebanese President Michel Sleiman said the terrorists behind the bombing are those who have committed crimes recently in other parts of the country.
The car bomb had been planted "by the same hand that plants terrorism, killing and destruction everywhere in Lebanon," the president said.
"[I] affirm the importance of solidarity among the Lebanese who should recognize the danger facing Lebanon and engage in dialogue to protect the country in the face of conspiracies aimed at dealing a blow to stability," Sleiman stated.
He called on the country's security services to bring the perpetrators to justice swiftly.
Caretaker Prime Minister Najib Mikati also said that the blast shows that terrorism does not discriminate between civilians and non-civilians.
"The hand of terrorism does not differentiate between us… Rather, it is planning a despicable conspiracy to drown Lebanese in sectarian strife," Mikati said.
"I call on everyone to be wise more than at any other time and overcome political disputes so that we can meet and engage in dialogue," he added.
Lebanese Parliament Speaker Nabih Berri said the attack was part of the "series of conspiracies targeting Lebanon and its national unity."
"This crime is aimed at terrorizing citizens, misleading, and creating the impression that there are many hands committing the crimes," he said.
Berri blamed the bomb explosion on those who assassinated former Finance Minister Mohamad Chatah last week.
Thursday's attack occurred in Beirut's southern suburb of Haret Hreik. The area is the stronghold of Lebanon's resistance movement, Hezbollah.
The Lebanese capital has been hit by several terrorist attacks in recent months, which have left a large number of casualties.
Last November, 25 people were killed and more than 150 injured in two explosions near the Iranian Embassy in southern Beirut.