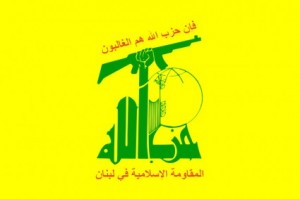 Hizbullah Arab Relations Official commended Mauritania's step of completely severing relations with the Zionist enemy in a wire to the Foreign Affairs Minister of Mauritania.
The telegram read as follows:
Her Excellency the Minister of Foreign Affairs and Cooperation of the Islamic Republic of Mauritania, the respectable Ms Naha Bint Hamdi Weld Meknas,
Peace and God's mercy and blessings be upon you,
Greetings,
We highly value and appreciate the decision of the Islamic Republic of Mauritania to completely sever ties with the Zionist entity and close "Israel's" embassy in Nouakchott. The step taken by Mauritania deserves all the respect and appreciation, as a naturally expected step from such an authentic Arab Muslim country.
We congratulate the people and Government of Mauritania on this pride and honor evoking step, which confirms Mauritania's commitment as a people, political forces and government to the strategic causes of our Arab and Islamic nations, particularly the Palestinian cause, especially the Palestinian people's rights and the protection of Islamic sanctities.
We also call that this wise, brave and bold decision be taken as an incentive for the remaining Arab and Islamic countries-still linked to the enemy, to re-examine these relationships and sever them in line with the aspirations of their peoples and the prerequisites of justice and truth, and the higher interests of their States.
We also call on the Arab League summit to follow the example of this bold and resolute model, as this deters the enemy from its criminality and aggression, Judaization activities and the building of settlements, and any attempts of harming the Noble al-Aqsa.